100% Online
(No travel)
At Convenience
(No meetings)
No Commitment
(Opt out at any time)
No Cost
(You earn $)
supervised_user_circle Top Applicants









flag Expectation Guide
Panel members log in, react to the ideas of others, then share ideas.

Share with others you know; you earn 10% of what they make for life.
stars Value
• Engage with equal-caliber peers
• Boost your know-how on this subject
• Gain recognition as a thought-leader
• Earn cashable rewards through points
format_quote I really enjoy the platform. I love discussing these topics - to be able to do so with a group of experts [peers] is amazing. We don't always agree, but everyone is respectful and super smart. Then to get paid on top is a bonus!
Michael Fahey, General Counsel at Homeserve
Sponsor: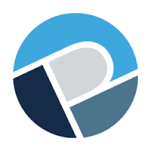 With hotels and destinations re-opening, and shelter-in-place restrictions being lifted, the tourism industry begins its comeback! With this, travelers will be conducting Google searches for vacations in drastically different ways than ever before, looking for new things like room and property cleanliness routines and social distancing procedures in restaurants and at check-in. How is our industry preparing digital marketing programs, SEO keyword strategies, social media platforms and websites to respond to these new search patterns?
Here is the Deal:
There are a whole lot of people that want to know what you know. Rather than a lame survey or real-time meetings, this engagement will be open 24/7... at your convenience. You engage when you feel like it once a week, you have fun meeting new people also hot on the topic, you earn points that you convert to cash (not change-your-life money, but fist-pump-money). Expect to spend about 15 minutes per week, but like potato chips, it's tempting to do much more.

What is Currnt:
We are about connecting companies directly with the perspective they seek first hand, fast learning where everybody gets smarter and stays fresh on fast change. Some call us the "LinkedIn for introverts" (chortle) because there is no self-promotion, everything is curated by professional moderators.

Why You:
We have some pretty smart bots that found your profile on the web and thought you might be interested. If you are a continual learner, you will love the experience. If you like getting recognized by your peers for your "spoon-bending" insights, you will like the points. If you like meeting new people from around the world that share your interest, you will love the knowledge networking. If you are like us and like staying fresh and relevant on topics that are re-shaping our world, then welcome to Currnt.


peopleSeeking Expert Participation
- C-suite (CEO, CMO, CRO, etc.) from the Travel and Hospitality Industry
- VPs of Marketing and Tourism
- Heads of Sales,
- Hotel and Cruise Executives
- Marketing Directors for Attractions (i.e Theme Parks, etc.)
- RV (Manufacturing, Dealers, and Parks) - Heads of Marketing or Owners
- Airlines and Train Operators
LEARN, EARN AND GET RECOGNIZED FOR YOUR FRESH INSPIRED THINKING
helpPlease describe how you are relevant to this topic and why the group would benefit to have you as a fellow panelist. This will also act as your profile summary while in this group.
What's next: Your application will be reviewed within the next 24th