PRESS
COVERAGE
Aug 4, 2020
10 Essential Steps To Build a SaaS MVP
With a 9% CAGR, the global market for SaaS products is estimated to be worth $60.36 billion. With established giants like Microsoft and thousands of new SaaS startups emerging every year, it's hard to get a SaaS product noticed and accepted well by customers.
Morechevron_right

Jul 30, 2020
Currnt Helping B2B Marketers Make Informed Decisions from a Distance
Currnt is looking to help B2B marketers sort through COVID 19. The on-demand marketing intelligence startup provides a virtual market research toolkit. And they recently launched SmartGroups, a virtual focus group tool.
Morechevron_right

Jul 6, 2020
Coronado Co. Helps Organizations Stay Current, Relevant
Coronado-based startup Currnt is an on-demand marketing intelligence startup which uses artificial intelligence technology to source expert panels and advisory boards for Fortune 500 companies.
Morechevron_right

COVID-19
MARKET RESOURCES
May 23, 2020
COVID-19 Impact on Global Supply Chains
May 15, 2020
3 Ways Independent Consultants are Fighting COVID-19
CASE
STUDIES
Sep 20, 2020
Case Study: Johnson & Johnson
On Demand Custom Research Saves The Day
In early 2016, Johnson & Johnson's pharmaceutical arm Janssen Supply Chain hired Currnt for a custom research project. J&J's pharmaceutical arm Janssen Supply Chain had an urgent custom research project and needed to understand key considerations for the future of pharmaceutical manufacturing.
Morechevron_right
Aug 25, 2020
Case Study: Schneider Electric
Affordably Speeding Up Time-to-Market with Rapid Market Insights
Schneider-Electric wanted to close some knowledge gaps and gain a deeper understanding of Healthcare customer needs related to safety management and compliance considerations.
Morechevron_right
Aug 1, 2020
Case Study: Deloitte
3-D Printing In Healthcare - Better, Faster, More Affordable Expert Insights
Deloitte's client, a Fortune 500 American health care company, wanted to determine the best business model for entering the 3D printing market for orthopedic joint replacements.
Morechevron_right
MARKET INSIGHT
REPORTS
The Global Work-from-Home Experience
This SmartGroup™ of thought leaders is dedicated to exploring and understanding the biggest trends, latest tools and best practices of how to stay connected and remain successful while working from home. Discussing THEME #8: As businesses reopen, how should work-from-home be balanced with work-from-office?
Morechevron_right
Imminent Disruptions Impacting Healthcare Marketing
This expert panel of thought leaders is exploring and understanding the latest trends, challenges and customer engagement practices transforming the healthcare marketing landscape. THEME #8: If another pandemic or other global issues arises, how big a role should government take? 
Morechevron_right
BLOG
Why Diversity Marketing is Good for Business
In today's world we believe Diversity Marketing is important. Diversity marketing is about approaching your market with an inclusive brand and communication strategy. A few insights and tips from our CEO Tom O'Malley.
Morechevron_right
FEATURED
PODCASTS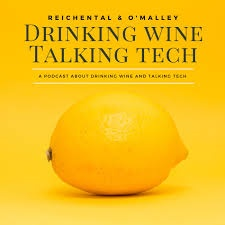 PODCAST
S4 EP9: Has Technology Killed Creativity?
Jonathan and Tom talk to Madison Avenue advertising luminary, Lynn Power, the last CEO of J. Walter Thompson and the co-founder of HMS Beagle.
Morechevron_right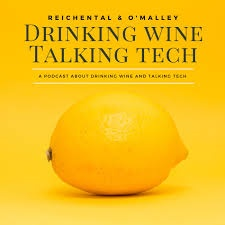 PODCAST
Season Finale: Recap of all 9 Episodes
In this finale it's just Jonathan and Tom talking about the nine episodes of this season and dropping some random non sequiturs.
Morechevron_right
BRAND ASSETS
& VIDEOS
Qualitative Market Intelligence. Introducing Currnt SmartGroup™
An AI enabled platform that inspires thinking to know and grow your customers. Learn more about this Qualitative Market Intelligence platform.
Morechevron_right
3 Ways Companies Are Leveraging the Voice of Their Market to Fight COVID-19
COVID-19: Companies are moving from REACT to RECOVER. Here are three ways companies are recovering with the Voice-of-Market.
Morechevron_right