100% Online
(No travel)
At Convenience
(No meetings)
No Commitment
(Opt out at any time)
No Cost
(You earn $)
supervised_user_circle Top Applicants









flag Expectation Guide
Panel members log in, react to the ideas of others, then share their own thoughts when inspired.

You earn the ability to add new members and nominate future topics- you earn 10% bonus Currntcy points of anyone that joins from your shares.

The more people that view the team's outputs (prepared by the platform), the more recognition and points/cash your group earns.
stars Value
• Engage with equal-caliber peers
• Boost your know-how on this subject
• Advance innovation in each topic
• Get in-demand content for sharing
• Gain recognition as a thought-leader
• Earn cashable rewards through points
format_quote I really enjoy the platform. I love discussing these topics - to be able to do so with a group of experts [peers] is amazing. We don't always agree, but everyone is respectful and super smart. Then to get paid on top is a bonus!
Michael Fahey, General Counsel at Homeserve
Sponsor: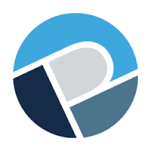 With hotels and destinations re-opening, and shelter-in-place restrictions being lifted, the tourism industry begins its comeback! With this, travelers will be conducting Google searches for vacations in drastically different ways than ever before, looking for new things like room and property cleanliness routines and social distancing procedures in restaurants and at check-in. How is our industry preparing digital marketing programs, SEO keyword strategies, social media platforms and websites to respond to these new search patterns?
Today of all days, we all need to grow our relevance in virtual engagement and thought leadership. This unique exclusive collaboration of industry peers represents a path to do that with ease by leveraging the insights and reach of passionate curated expert groups.

How fresh collective intelligence works:
* 20 to 30 selected global professionals interact at their convenience around the clock using both written and video collaboration tools on topics that update every two weeks.
* Insights are distilled into personalized reports that allow you to share among your professional and social networks.
* Interaction and viewership of the reports drive a point system that bonuses the team on the quality and reach of their insights.

If selected, the biggest reward you will gain is the countless new relationships that share your passion for the topic and a mutual desire for continued learning, and authentic recognition. While we promote healthy debate, there is no self-promotion, grandstanding, or intimidation tolerated on the platform; this is a curated experience that rewards intelligent dialogue on narrow topics that matter to many.

If interested in giving it a try, please apply here. If you have specific questions, email us at smartgroup@currnt.com.
Sincere thanks
The Currnt Team


peopleSeeking Expert Participation
- C-suite (CEO, CMO, CRO, etc.) from the Travel and Hospitality Industry
- VPs of Marketing and Tourism
- Heads of Sales,
- Hotel and Cruise Executives
- Marketing Directors for Attractions (i.e Theme Parks, etc.)
- RV (Manufacturing, Dealers, and Parks) - Heads of Marketing or Owners
- Airlines and Train Operators
LEARN, EARN AND GET RECOGNIZED FOR YOUR FRESH INSPIRED THINKING
Contribute on this topic with equal caliber peers, sharpen your knowledge, and earn revenue
Answer the screening questions here and attach a short candid video summary to add any further context. TIP: Applicants with quick videos have a higher acceptance rate.
helpPlease describe how you are relevant to this topic and why the group would benefit to have you as a fellow panelist. This will also act as your profile summary while in this group.
What's next: Your application will be reviewed within the next 24th