Research
Healthcare
Thought Leadership
Pharma
Pharmaceutical
Manufacturing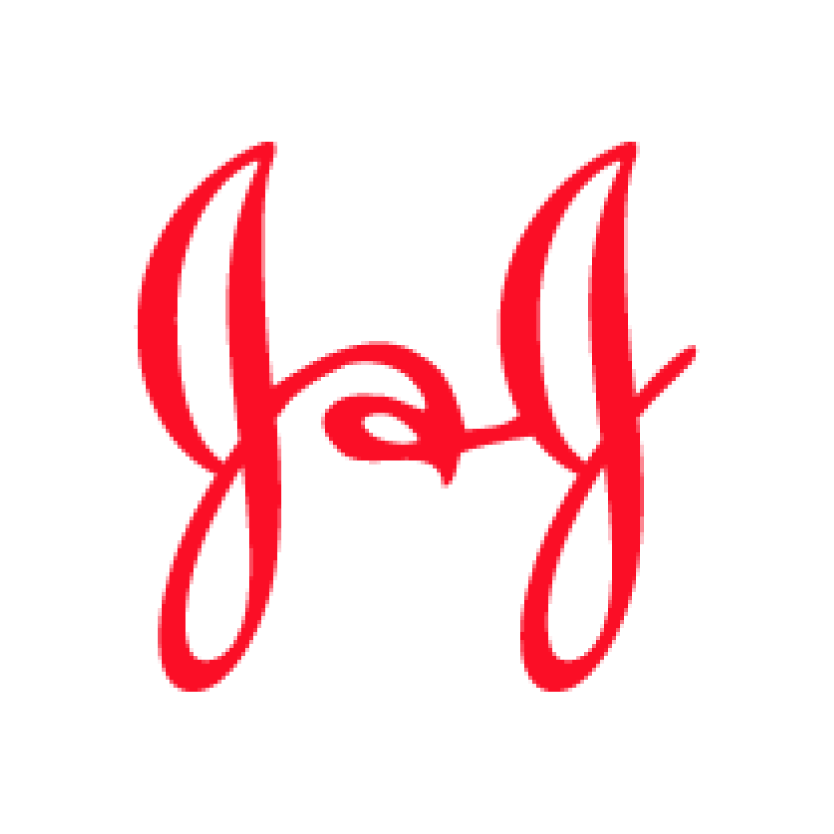 CASE STUDY: JOHNSON & JOHNSON
A QUICK RESEARCH TURNAROUND WAS NEEDED
Large enterprises like J&J are used to spending money on research from traditional consulting firms. But when Antoine Eloi, a senior manager at the company's pharmaceutical arm Janssen Supply Chain, wanted a quick turnaround on a project he faced a problem: the research firms he'd used before would take months to come up with the insights he needed.

Mr. Eloi had an important presentation in the Netherlands in just three weeks. He would present to a room full of supply chain experts on Janssen's behalf, explaining what was coming in the future of pharma manufacturing and how to manage the related challenges. He didn't have time to engage one of the big research firms, but if he didn't hire anyone at all he'd have to spend hours each day doing the research himself.
The Beginning: Giving Currnt a Chance
Mr. Eloi heard about Currnt in passing from a colleague. Because he valued trying new things, he decided to diverge from the normal tactic of using big research firms with one or two analysts researching a custom topic. Currnt promised a faster completion time, and compared to what the other firms cost the price for an engagement was significantly lower.
"Companies like Johnson & Johnson have a large research budget. It was worth trying Currnt given the competitive price and relatively low risk."
After doing a bit of research, Mr. Eloi was convinced once he began speaking to the team and choosing his experts for the project. He liked having access to people with established credentials that he wouldn't have had otherwise, and had confidence in the ability of the Currnt facilitators.
Choosing the Right Team of Experts
Mr. Eloi already had an idea of the types of experts he wanted to include. He found Currnt's in-depth summaries on each potential panelist helpful, and showed them to his team members to get feedback on who to choose.
Picking from Currnt's short lists of experts was simple. "We let the scope guide us in choosing our experts," says Mr. Eloi. "Currnt had a great pool to choose from, which made it easy." The result was a diverse collection of valuable viewpoints. Members on the Janssen Supply Chain project included experts on sustainability, environmental impact, and small and large molecule manufacturing. They came from multiple continents—China, Brazil, Europe, and the United States. "We got a lot out of the project because of the the participants' diversity," Mr. Eloi explains.
"Quality experts, plant managers, upstream and downstream supply chain people, regulatory—it's what helped us have such a rich conversation."
Creating a Rich Dialogue on Currnt
Mr. Eloi needed to prep for the upcoming conference by finding out what was next in pharmaceutical manufacturing. He was presenting to an audience that was extremely experienced in their field, so he needed a wide and diverse panel of experts to get the full perspective. Because of the quality of experts chosen for the project, he got the insights he was looking for.
First, Mr. Eloi worked with the Currnt team and the project's facilitator to create a scope for the research. He identified his objectives and chose from 30 hand-picked experts to add to his panel. Together, Mr. Eloi and the facilitator created a custom plan to find the answers the Janssen Supply Chain presentation needed.
Once the conversation was underway, Mr. Eloi was online every day reading through the responses from participants. "I found the tool to be intuitive and easy to maneuver," he says. "I spent a lot of time asking people on the panel for more detail, participating in feedback sessions—the more hands-on you are with this product the better."
The Result: Research on Demand
Just two weeks from the project start date, Mr. Eloi had the answers he needed to give a stellar presentation. He received a final, proprietary research report as well as access to the entire conversation that had taken place on the platform between the experts, the facilitator, and Janssen Supply Chain. He also saved himself an estimated 20-30 hours of research work he would've had to do on top of his normal workload.
When he presented to his audience of technical supply chain experts, he got outstanding feedback. They were not only impressed with his ideas of the future of pharma manufacturing, but admitted they had paid over $200,000 for KPMG research that ended up coming to nearly the exact same conclusions. This traditional research project had taken 12 weeks to complete.
"I got the same results as others had gotten with traditional research, but for 10% of the cost and one-sixth of the time."
.
Once Mr. Eloi had confidence in Currnt's product, he was ready to use it for bigger projects.
"Now that I know what kind of quality I'm getting, the biggest benefit for me is the speed", Mr. Eloi says. "In two weeks I got done what would otherwise have taken forever—a year, a year and a half, who knows." Janssen Supply Chain's next engagement with Currnt will be high-profile and involve several of Mr. Eloi's team members.
.
All Set for Round Two
Because this was Mr. Eloi and Janssen's first engagement with Currnt, he kept it simple and was the only one on his team involved. Now that it's a success, he and the team are going to use the platform for a much more impactful project that will be socialized throughout the entire pharma supply chain and drive key business decisions within the firm.
"I'm excited for this next engagement. I'm excited to use Currnt to help shape future leadership decisions at Janssen.", Mr. Eloi says.
.
Of all the firms Johnson & Johnson has used for research, Mr. Eloi is confident that none can compete on speed against Currnt. Though he does have a message for other companies looking to use the platform for their custom research.
"The thing about this product is that you really get out what you put in. If you spend time on the platform, you'll end up very happy with your end result."
.
WINNING OUTCOMES
Rapid 2 week turnaround
1/6th the cost of a traditional firm
20-30 hours of personal research time saved
Custom research to use for future decisions
.
Want to learn how we help businesses supercharge & accelerate?
Contact sales@currnt.com
.
---
About a Currnt DesignSprint™
Currnt is a Digital Market Intelligence Platform and a Currnt DesignSprint™ is an intensive, 4-day, facilitated, design thinking workshop for vetting needs, alternatives, and solutions. Sprints generate actionable recommendations that are outlined in a draft report delivered a few days after the engagement's conclusion.
The company's proprietary technology allows clients to leverage AI to source bespoke professional groups and sponsor facilitated online advisory boards that yield actionable insights, credible thought leadership and relevant sales leads, simultaneously with little effort and great reliability. Currnt works with more than 75 companies across major industries, including technology, healthcare, energy, consumer products and professional services and more.
.
REQUEST FREE DEMO
Curious How We Help Businesses Supercharge & Accelerate?
CONNECT & LEARN HOW
For More Information Please Contact