Product
Product Management
Virtual Advisory Boards
Automation tools continue to evolve in areas like monitoring user actions, generating market insights, etc. This article explores how product managers (PMs) can leverage automation and other emerging tech trends to streamline workflows and focus on human-touch decisions.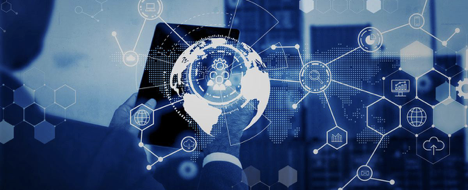 The world of product management is changing. At the intersection between business, design, and technology, it's becoming increasingly difficult to stay on top of all that's happening in this fast-paced space. Product management practices are evolving rapidly as we learn from our successes and failures — which means there's no shortage of information out there about how to do things better. But what does a future state look like for the profession? How will product managers evolve their skills and mindsets to lead teams that develop products customers love?
A recent panel of 39 industry experts assembled using Currnt.com, a market intelligence platform, revealed that Product Managers (PMs) will need to become well-rounded leaders to drive alignment to product strategy across key stakeholder groups. It was also observed that automation tools would continue to develop and simplify product lifecycle management tasks, enabling PMs to focus on market insights and decisions requiring "human touch".
Read on to understand the future of product management.
Product Management is a Team Sport
The days of a lone wolf PM working in isolation are long gone; today's successful PMs must be well-rounded individuals who can successfully navigate across stakeholder groups while maintaining an awareness about their customer base.
Panelists agreed that product leadership entails more than managing the details of the product life cycle. They advised that effective product management is critical to the organization's future success, and it is only growing in dependence on other teams to be sharing a vision. Therefore, it's increasingly important that teams learn to work together.​​
Carola van der Linden, International Marketer, Digital Strategy, explained that "Future PMs need to become all-round leaders. Their knowledge, experience, and skills should be versatile enough for any task that comes their way — from product concept & design through development, data/insights, and marketing. This means less internal or product-focused and more external and customer-oriented focus."
Panagiotis Goros, VP Product Management, agreed by stating that "And if one comes to think of it, it comes down to empathy. Empathy is a key trait for leaders and product managers alike. That means being eager and able to listen to customers, view things from their perspective and understand their problems with all their nuances. On top of that, the ability to effectively drive solutions to these problems in a way that is aligned with the company strategy is what makes a great PM."
Automation tools are simplifying the work of product management
The COVID-19 pandemic is taking its toll on enterprise budgets, but firms must continue to invest in innovation. A study by McKinsey & Company found out that companies who make innovative tools a priority during crisis periods generate better returns than their competition.
Harmeet Arora, Product Strategy, Product Management at SEI, argued that "Product teams need to invest in tools that:
Constantly monitor user actions and capture journeys

Find ways to automatically capture voice-of-customer (VOC), product feedback, and bugs

Can automatically analyze user behavior to provide insights (think Artificial Intelligence/Machine Learning (AI/ML) tools)

Alert PMs based on insights so that the product functionality and behavior can evolve as user needs change.
"Products would need to be ready for Hyper-personalization or guiding the users on the next best action. The AI/ML-powered analytics should drive this personalization, and the front-end tech and workflows would need to be adaptable to these insights.
"The product organization would need to evolve with these changes;
Product Marketing would get more tightly integrated with product management

AI/ML would become table stake skills for all PMs to have."
Lisa Avvocato, VP Product Marketing, noted that "Analyst quadrants are becoming less relevant because they are too narrowly defined and focused on enterprise solutions that are too complex for most organizations. Customers want nimble solutions that fit their exact needs rather than big, boxy solutions that are costly and difficult to implement.
"In place of analysts, I believe that Voice of Customer (VOC) will start to play a greater role. As new survey and research platforms gain both momentum and user bases, VOC will become more affordable and accessible. Market research used to be too costly and complex for most organizations, but I'm seeing more platforms pop up that are striving to overcome these barriers.
She further argued that "Products can no longer be developed in silos or off a single vision, so leaders will have to push cross-functional teams to share thoughts and ideas.
"It's also only a matter of time before AI & ML technologies will mature enough to predict market insights; with Sales calls being recorded, algorithms can quickly crawl through transcripts of thousands of conversations to identify common themes."
Human-Machine Collaboration will have a positive impact
Data from a recent survey shows that close to 96 percent of PMs believe the future of human-machine collaboration will positively impact the product management sector. In fact, a study by Harvard Business Review indicates that organizations achieve the most significant performance when humans and machines work together.
Industry experts acknowledged that automation tools are necessary but not sufficient for effective product management. Product Managers need to go beyond the facts and insights provided by these tools and apply human intuition.
Felipe Rosochansky, Digital Product Owner at Sanofi, pointed out that "Product Leaders are expected to design products that will have the wow effect and to do so, they rely on their experiences, insights, feedback, and tools.
"To find the 'hidden truffles,' one needs to know where to find them. You can teach the basics and use all tools, but in the end, the truffle could be two steps from you, and without the right 'nose' you would miss it.
"The same thing applies to our products. On top of the new tools, techniques, and customer feedback, the PM will always need to be able to read the in-between lines provided by the customers and make them believe he/she understands.
"The more a digital product is used, the more information we'll have about it, and AI or other tools can infer several important Key Performance Indicators (KPIs) and usage data, but in the end, the human touch is what will make the difference."

Keep the conversation going! Let us know your thoughts on the future state of product management.
About the Author
Thomas O'Malley is an innovation enthusiast and practicing entrepreneur.
"With the explosion of misleading, agenda-driven research, and the increased global pace of change, much of the information on the web is losing both credibility and shelf life. Leaders gain bold, fresh insights, inspiration, and perspective directly from world class experts and professionals."
Curious How We Help Businesses Supercharge & Accelerate?
CONNECT & LEARN HOW
For More Information Please Contact