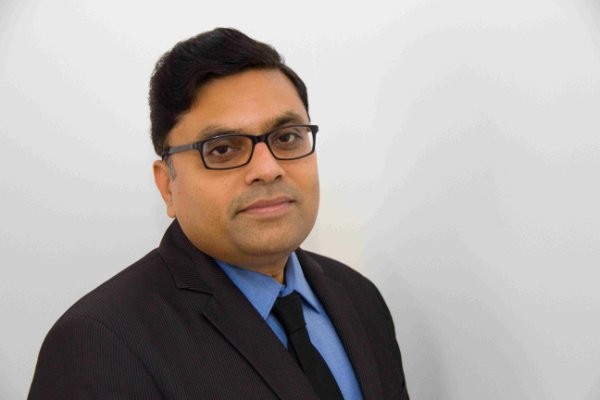 Prasad Prabhakaran
Digital Transformation leader with startup mindset
location_on London, United Kingdom
Business Unit Managing Director at HolleyHolland
Awards Earned:
0
0
0
0
0
Level: LEVEL 01 (12mo pts: 13 pts)
Lifetime points: 13 pts View details
Thought Leadership:
% performance based on average of all engagements
Selected: % of applied
Recognized: Contributions valued by peers
Peer Support: Percentile of active participants
Profile
Summary
Prasad has more than 19 years of experience working with large Enterprise IT organisations and Product companies. He has hands-on experience in building Digital, AI, Blockchain Products and Platforms and in result oriented IT Transformation. As a result of this has led to him becoming a trusted partner and coach to CXOs of large Enterprises.
As an IT for IT strategist, enthusiastic agility coach he leads by example. Experience includes leading large distributed IT & business delivery teams across US, UK, India and China.
Prasad is associated with many international conferences as a speaker and program organiser such as Agile India, Agile Gurgaon, Discuss Agile, Digital Conclave. As recognition of his contribution to this community, Prasad was honoured with 'agile Leader' of the Year award in 2016.
Key areas of interest are in Lean Start-up, Enterprise/ Business Agility, & Crypto /Block chain . Start-up is his passion, he mentored and advised few incubators and early start-ups that lead into funding rounds and exits. Currently some interesting idea is brewing.. on validating hypothesis mode..
Experience
Business Unit Managing Director
HolleyHolland
December 2016 - Present
HolleyHoland – HH is an agile organisation with start-up mind-set, we help Financial services and capital market business to be relevant and contemporary. We have two key areas of focus – Digital solutions and Consulting Practices
HH Digital solutions and Platforms enables business to digitise and automate critical business process which in turn assist business to find new business models and provide opportunities to learn faster. We embrace our own lean startup experience to validate hypothesis. #HugHub is a InsureTech platform that we are building to disrupt Insurance customer service and digital marketing experience.
HH Consulting Practices – Business Operations and IT Transformation helps organisation to be agile by renewing and streamlining current process, assets, & operating models.
My responsibility includes scripting a global success story for HH and scale out their practices and operations.
We leverage our Fin-tech delivery experience in renewing IT assets and enabling new experiments with a startup spirit

Looking forward to be part of your success and learning stories..
Skills
Account Management
Pre-sales
Global Delivery
Customer Relations
Earned By
Selected by sponsor:
Comments on posts:
close
Partner Description