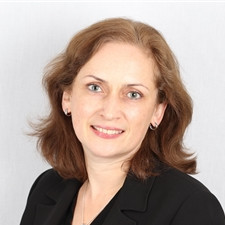 Inna Sheyn
Director | Market Strategy & Planning | Innovation | Product Development & Management | Product Marketing | Healthcare
Washington D.C. Metro Area
Focus:

Contributions are valued by peers

Accountability:

Thoroughly contributes in all areas

Sense of Urgency:

Consistently responds in a timely fashion

Team:

Frequently supports and responds to peers
Process Improvement
Strategic Communications
Research
Quality Assurance
Summary
Director | Market Strategy & Planning | Innovation | Product Development & Management | Product Marketing | Market Intelligence | Healthcare

* A proven leader with multinational and non-profit company experience and expertise in developing successful B2B/B2C market growth and product strategies.
* Strategic planning, product development and product management expertise.
* Healthcare, managed care, pharma and medical devices industries
* MBA & MD degrees
* Hands-on experience in multinational matrix (Fortune 500) and non-profit company settings
* Deep understanding of commercial and Medicare/Medicaid insurance space, healthcare quality, population health, health & wellness, caregiving and health policy
* Excellent track record in establishing and managing new departments, projects, products, budgets and client relationships.

Specialties: B2B and B2C marketing, strategic marketing, strategic planning, product management, product marketing, market analysis, market development, market research & competitive intelligence, marketing management, business development, sales support, international business, branding, integrated marketing communications, digital and social media marketing, trade shows and events, project management, vendor management, contract negotiations, budgeting, forecasting, pricing, compliance, medical /scientific affairs, clinical medicine.
Experience
Director | Strategy | Health Products and Services
AARP Services, Inc.
May 2013 - Present
Member of the AARP Healthy Living Strategic Priority core team, responsible for the overall strategy development and execution of the Partner Initiative.
Develop strategy and lead evaluation, prioritization, development and launch of innovative health products & services for Health Line of Business (LOB) of AARP Services Inc. (hundreds of millions in revenue).
• Direct creation of consumer-centric strategy for Healthy Living, identifying and evaluating new market opportunities and go-to-market strategies and coordinating efforts across the enterprise.
• Regularly develop and refresh strategy for Health LOB. Assess external and internal environment, detect key consumer/member/customer needs and market trends, conduct feasibility analysis, and develop strategic recommendations.
• Develop long & short-term product development strategies—white space, organizationally cross-cutting, and LOB-specific—exploring new business models and innovative solutions and incorporating risk/benefit and ROI analyses.
• Evaluate and identify topB2C and B2B distribution channels for potential and existing P&S.
• Support annual strategic planning process for health and shared products and services.
• Manage industry consultants as well as team's budgeting and reporting responsibilities.