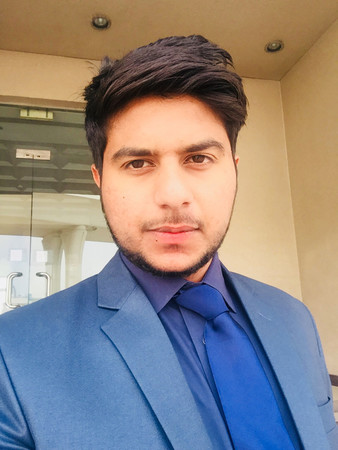 Engr. Ali Abid
Enterprise Engineer | IT Support Engineer | Website Developer | Systems/Network Engineer | 050 402 1561
United Arab Emirates
Focus:

Contributions are valued by peers

Accountability:

Thoroughly contributes in all areas

Sense of Urgency:

Consistently responds in a timely fashion

Team:

Frequently supports and responds to peers
Summary
A highly versatile Engineer with a litany of professional certifications & training to credit and 3+ years of brilliant track record of handling high end business applications, with competencies in designing, developing & deploying the application architecture & Websites, user interface, troubleshooting, debugging and security implementation of web applications. Seeking a challenging position to contribute excellent programming proficiency towards smooth business operations in a reputed organization.
Experience
Enterprise Engineer
AKW Tax Reclaim Accounting and Bookkeeping
May 2018 - Present
SEO,SEM
Websites Development & Maintenance
Digital Marketing Email Marketing using sendgrid
Installation, Configuration, of analog and IP Security Surveillance Systems.
Installation and Configuration of Network Cabling.
Installation, Configuration and Maintenance of Telephony, PBX and WIFi, Access Control and Intercom Systems.
Basic Desktop and Sarver Installation and Configuration.
Lead Generation using emails & adwords & calling
Arranging Business Meetings
Company Graphics Work on Illustrator & Photoshop
Crm Deployment in Organization & Support
Networking Support Systems, Printers etc
Semrush SEO tools expert GoDaddy domains & hosting/ NameCheap Domain Hosting Expert
Azure, AWS Virtualization vmWare Support
Software installation, maintenance, updating, and upgrading.
Hardware/Peripherals configuring, installation, maintenance, upgrading, and formatting.
Basic Network administration and maintenance.
Hardware/Peripherals troubleshooting
Technical Support Engineer
StoneFly, Inc.
March 2017 - Present
• Developing the web based software using computer programming languages such as VB.net, C# and MSSQL.
• Performing extensive software testing and stringent quality checks as per the QC guidelines to ensure an error free as well as optimum final product to the user.
• Creating and maintaining the ASP.NET based websites and their web applications as per the initial guidelines of the client.
• Making changes to existing web applications according to the feedback received from the end users or clients. In some cases, changes are also made in order to update the application's compatibility with the latest operating systems.
• Testing the applications and websites on different web browsers to ensure a standard user experience for the clients across all platforms.
• Training the end user or client on the final product as well as providing technical support whenever required.
• Designing back end database structures for the web applications and also generating stored procedures that are complex in nature for the software's maintenance purposes.
• Finding information about latest technologies that aid in the development of core web applications and enhance their features in the long run.
• They have to also ensure the compatibility of their websites with newer software or operating system version.
• Understanding the life cycle of software and determining any changes that may be needed as per the observations and feedback of software testing professionals.