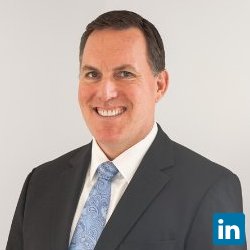 Brian J. Courtney, Pharm.D.
Pharmaceutical & Healthcare Executive of Strategy, Business Development, Sales, Marketing & Operations
location_on Orange County, California Area
Senior Vice President of Strategy & Business Development at Fagron
Awards Earned:
0
0
0
0
0
Level: LEVEL 01 (12mo pts: 0 pts)
Rating: 5.00/5 stars (3 ratings)
Lifetime points: 79 pts View details
Thought Leadership:
% performance based on average of all engagements
Selected: % of applied
Recognized: Contributions valued by peers
Peer Support: Percentile of active participants
Profile
Summary
Executive of Strategy, Business Development, Sales, Marketing & Operations with 17+ years of experience leading multi-division, multi-location pharmaceutical & healthcare product & service organizations from Start-Ups up to $8B in annual sales and accelerated revenues of 28-45%. Skilled at building organizational culture and developing cross-functional teams, of as many as 390 people, that reduced employee turnover by 32%. Experienced in turn-around & continuous-improvement initiatives that have achieved EBITDA enhancements of 5-20%.

_________________________________________Career Highlights_________________________________________

➢ Developed & launched within 9 months, the company's healthcare-channel strategy, securing 7, multi-year, purchasing & distribution agreements for a disruptive medical food to treat & prevent dehydration.

➢ Led the annual creation, key vendor coordination, training, deployment & execution of 69 sales campaigns for 14 healthcare-business lines valued at $5 billion in sales that achieved revenue growth of more than 28%.

➢ Executed performance standards & employee/leadership development programs that built organizational bench strength & drove a 32% reduction in turnover.

➢ Launched a proprietary, generic pharmaceutical that converted 90% of the region's business from a competitor within 6 months of product release, generating a 45% EBITDA improvement while maintaining market pricing.

➢ Won a $500 million pharmaceutical product & service agreement through leading a cross-functional service improvement initiative that implemented best practices to improve customer service 30%.

➢ Championed implementation of a set of standard operating procedures for the companies 37 locations that reduced order & delivery errors by 25% & dispensing errors by 90%.

➢ Orchestrated rollout of pharmaceutical utilization program saving customers 20% & improving EBITDA $300,000 annually from sales of product that was nearing expiration.
Experience
Senior Vice President of Strategy & Business Development
Fagron
December 2017 - Present
Responsible for the creation, management & execution of strategy & business development programs across Fagron's North American businesses. Build & implement business-level innovation road maps & product roll-outs. Direct strategic M&A engagements & drive multiple business plans.

➢ Executed 3 strategic acquisitions in six months that delivered a 50% annual sales increase
➢ Led the implementation and administration of key GPO & IDN agreements that achieved over 30% growth.
Skills
Pharmaceutical Industry
8
Competitive Analysis
Strategic Planning
Product Launch
Continuous Improvement
Market Penetration
Cross-functional Team Leadership
Organizational Development
Leadership Development
Sales Operations
Hospitals
Capital Equipment
Managed Care
Pharmaceutical Sales
Market Development
Healthcare Industry
Account Management
New Business Development
Business Planning
Strategic Thinking
Change Management
Market Analysis
Marketing Strategy
Pharmacy Automation
Cardiology
Sales Effectiveness
Sales Force Development
Hospital Sales
Radiology
Medical Imaging
Operations Management
Leadership
Team Leadership
Customer Service
Medical Devices
Start-ups
Business Development
Training
Clinical Research
Healthcare Consulting
Sales Management
Program Management
Sales
Process Improvement
Earned By
Selected by sponsor:
Comments on posts:
Likes:
close
Partner Description