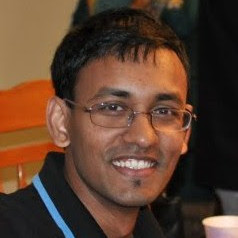 Ashik Uzzaman
Sr Software Engineer at Roku Inc.
San Francisco Bay Area
Focus:

Contributions are valued by peers

Accountability:

Thoroughly contributes in all areas

Sense of Urgency:

Consistently responds in a timely fashion

Team:

Frequently supports and responds to peers
1
0
0
0
Level: LEVEL 02
12 month points: 262 ptsView details
Total points: 262 pts
Java
AWS
MySQL
Agile Methodologies
Blockchain
Distributed Systems
Summary
18 years of experience involving Analyzing, Designing, Coding, Implementation of Client-Server, Java EE and Web application development with focus on large scale enterprise solutions and integration. Led cross-functional teams in the field of Software development primarily with Java/JEE technologies, Force.com / Apex, OOP & design patterns, XML, open source projects using Agile methodologies. Currently I am exploring technologies related to Cryptocurrency and Blockchain development.


Specialties: Java, J2EE, Force.com / Apex, OOP, Agile, Open Source, Distributed Systems, Blockchain Technologies
Experience
Sr Software Engineer
Roku Inc.
November 2017 - Present
Earned By
Selected by sponsor:
Comments on posts:
Likes:
Favorited: