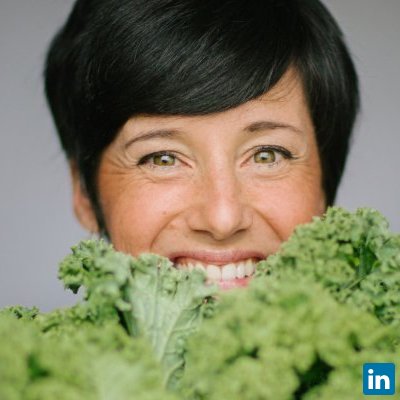 Focus:

Contributions are valued by peers

Accountability:

Thoroughly contributes in all areas

Sense of Urgency:

Consistently responds in a timely fashion

Team:

Frequently supports and responds to peers
Public Speaking
Holistic Health
Media Relations
Research
Supplements
Wellness
Food
Marketing Strategy
Fitness
Nutrition Education
Coaching
Marketing Communications
Brand Management
Nutritional Counseling
Writing
Public Relations
Customer Service
Advertising
Social Media
Entrepreneurship
Lifestyle
Copywriting
Event Planning
Team Building
Training
Product Development
Blogging
Event Management
Trade Shows
Formulation
Summary
Allison's natural ability to understand consumer behavior and extensive experience in marketing allow her to effectively assist companies in successfully reaching their target market through packaging, print media and live events. Allison consults for many companies in the functional food and nutraceutical industry in North America, offering assistance in marketing and brand management.

Allison is a nutritional scientist and one of the most enthusiastic Canadian educators of nutrition and food. Allison is a freelance writer, a professional speaker/media personality and a practicing Registered Holistic Nutritionist. She is the author of four books including Probiotic Rescue (Wiley 2008), Feed Your Skin, Starve Your Wrinkles (Fairwinds 2009) and her latest, The 100 Healthiest Foods to Eat During Pregnancy (Fairwinds 2009). Allison writes for numerous magazines including Best Health, Alive, Integrated Health Retailer, Beyond Fitness and Parents Canada.

As an expert, Allison is a key note speaker on stages across North America, and has been featured in many national magazines including Cosmopolitan and Woman's World.

Allison is a Registered Holistic Nutritionist with a practice in Halifax, NS. She specializes in digestive, prenatal, paediatric and weight loss. Allison is best known for making the science of health easy to swallow.

For more information contact her at allisontannis@gmail.com.

Specialties: Nutritional Research, Media Relations, Brand Management.
Experience
Nutritional Expert - Professional Speaker - Marketing & Brand Consultant - Formulator
Founder, Enthuiastic Nutrition Inc.
December 2007 - Present
Described as Canada's most enthusiastic nutrition educator, Allison has been featured by magazines including Women's World and Best Health.

Clients have included international magazines and publishing houses, global supplement and food companies, as well as natural practitioner clinics and retail chains.
- Public Speaking
- Technical and Editorial Writing
- Corporate Training
- Media Relations
- Nutritional Research
- Brand/Marketing Consulting
- Formulator
To inquire about potential services please email allisontannis@gmail.com.
Earned By
Selected by sponsor:
Comments on posts:
Likes: