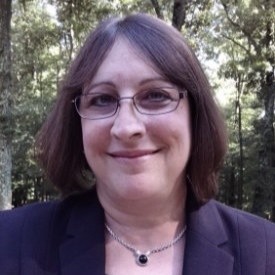 Nancy Barlow
Senior Executive | Integrated Marketing Strategist | Growth Driver | Healthcare | CPG | B2B | Consultant
Focus:

Contributions are valued by peers

Accountability:

Thoroughly contributes in all areas

Sense of Urgency:

Consistently responds in a timely fashion

Team:

Frequently supports and responds to peers
Location: Greater New York City Area
0
0
0
0
Level: LEVEL 02
12 month points: 61 ptsView details
Total points: 61 pts
Integrated Marketing
Marketing
Strategic Planning
Marketing Strategy
Global Marketing
Strategy
Leadership
Multi-channel Marketing
Product Launch
Brand Management
Relationship Marketing
Brand Development
Account Management
Interactive Marketing
Direct Marketing
Digital Strategy
Digital Marketing
Mobile Marketing
Advertising
Creative Strategy
Medical Education
Product Marketing
Customer Insight
DTC
CRM
Analytics
Marketing Communications
Pharmaceutical Industry
Cross-functional Team Leadership
Summary
Integrated Marketing Strategist Who Makes Your Vision Reality.™

Engineering success for transformational results in today's high-stakes marketing environment.

_________________________________________________________________________________

Areas of Expertise:
Leadership | Strategy | Revenue Generation
Healthcare Consultant | Marketing Consultant

Specialties:
Strategic Planning | General Management/P&L | Start-ups | New Product Planning | Launch |
Lifecycle Management | Targeting Insights, Strategies and Segmentation | Value Proposition |
Category Management | Competitive Differentiation | Global and Regional Marketing |
Integrated/Multi-channel Marketing | Medical Education | CRM

Disciplines:
Healthcare | Strategy | Medical Education | Professional Promotion | DTC
Relationship Marketing | CRM | Consumer and Professional
Consumer Services | Consumer Packaged Goods (CPG) | B2B

Rx Therapeutic Areas:
Analgesics | Anti-infectives | Biosimilars | Cardiovascular | Dermatology Cosmetic | Dermatology Medical | Endocrinology | Gastroenterology | Neurologics | Nutritionals | Ophthalmology | Oral Care | Respiratory | Surgical | Weight Loss | Women's Health

Non-Rx Health Brands:
Cardio Fitness Center | Children's Tylenol® Suspension | Efferdent® | Fiberall® | Listerine® | Q-Vel | Transderm Scop® | Trident®

Beauty Brands:
Botox® Cosmetic | Juvéderm® | Kybella™ | Latisse® | Renova® | Vivité®

Food/Nutrition Brands:
Chef Boyardee® Food Service | Durkee® Dry Mix | General Mills Health & Wellness | Intelligent Quisine™ | Maypo® | Nestlé Good Start® Infant Formula | Sunkist® Children's Multivitamins | Wheatena®

Experience
President
The Barlow Group LLC
November 1999 - Present
Consultancy focused on integrated marketing strategy, such as:
• Start-up Pharmaceutical Company – created marketing roadmap for first launch product, which is being used to help secure funding.
• Emilcott Associates – Conducted business analysis that identified path to growth for fledgling unit of environmental monitoring company. Rated by President as having Exceeded Expectations.
• AbbVie - Global cross-indication patient support program for megabrand.
• MedVal Scientific Information Services – Enhanced new service offering through development of robust value proposition and enriched deliverable.
• MedEvoke - Drove scientific alignment strategy for key franchises at top 10 pharmaceutical companies.
Earned By
Selected by sponsor:
Comments on posts:
Other