Technology
Marketing
Lead Generation
Content Creation
Social Media
CXManagement
Sprinklr
Business Growth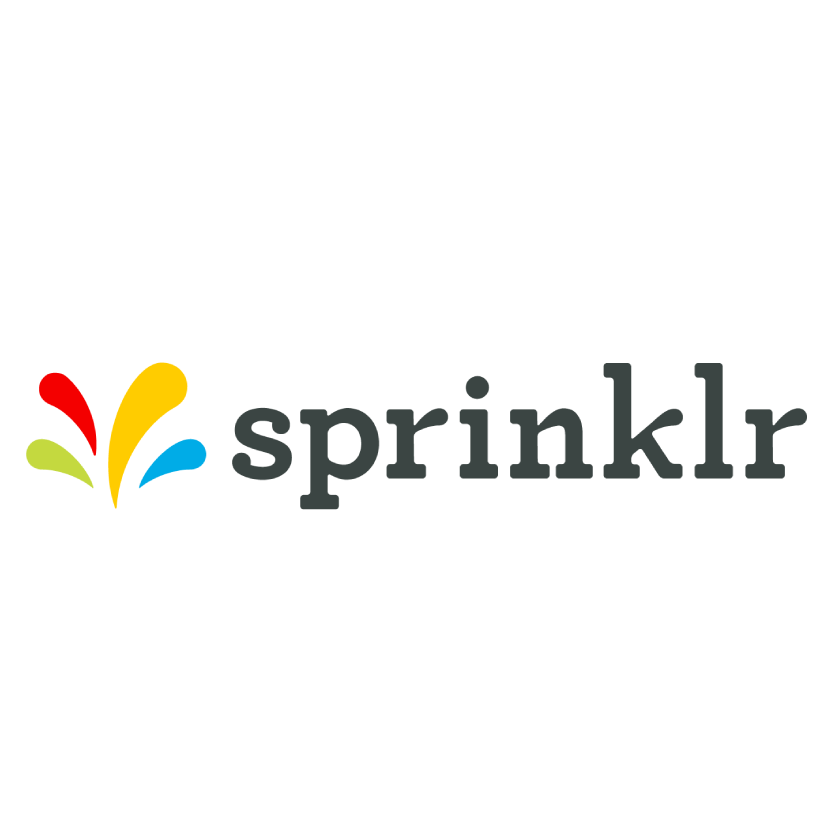 CASE STUDY: SPRINKLR
SPRINKLR DRIVES LEAD GENERATION AND ADDRESSES FAST MOVING MARKET NEEDS
Currnt's Knowledgestream™, an asynchronous, curated and facilitated virtual focus group helped a leading American software company to gain reliable and fast Voice of Customer (VoM) insights, together with ongoing new lead and content generation to enable growth and fuel their essential content pipeline.
.
OBJECTIVES & CHALLENGES
Sprinklr, the leading social media management software for enterprises, wanted to ensure their product and marketing teams were addressing the fast-moving needs of their market. To own the CMO narrative, create thought leadership and lead generation were their top objectives.
They really wanted to create a hands-on experience for their teams to engage with the target market but felt that live events consumed too much time and budget, while a range of virtual activities were not yielding reliable impact. They also wanted a practice that could integrate with a range of other marketing functions and support their account-based marketing (ABM) strategy.
.
"Currnt helps us solve for multiple problems. Not only are we engaging directly with our market on subjects driving the industry, but we're also getting content to fuel our marketing, new leads for our sales teams, and an experience helping us better focus on the customers' problems - without causing additional work."
Yoli Chisholm, VP Marketing at Sprinklr
.
When it came to getting necessary understandings of market and customer, Sprinklr had to swiftly gain reliable and balanced Voice of Customer (VoM) insights, align internal cross-functional teams with customer problems and produce a steady stream of thought leadership, content and leads.
To achieve all their objectives in a rather short period of time they needed quick access to a group of curated CMO's and marketing experts in adjacent industries who were usually difficult to reach and engage.
THE APPROACH
Within a week, Currnt's AI enabled platform rapidly recruited passionate industry experts and thought leaders in senior marketing roles and provided a steady stream of new applicants throughout the project to gain actionable insights on trends, markets and customers.
Sprinklr started its Virtual Customer Advisory Board (VCAB) with a panel of 25 CMOs and other senior marketing professionals. Once the asynchronous online panel was live, the highly skilled SME moderator posed topics and questions on a daily basis for experts to discuss and shared a summary of responses and outcomes with the client team online. The online discussion was facilitated toward Sprinklr's objectives in two-week themes which kept the discussion energetic and captivating.
Primary insights from the week were distilled into custom-designed collaterals and Currnt provided Sprinklr with ongoing social posts, blog posts, podcast interviews, executive summaries, webinars, and other content deliverables, fueling their content engine with vital thought leadership materials. On top of the ongoing online engagement and content deliverables, Sprinklr's cross-siloed teams joined the 30-minute summary review calls every two weeks to co-learn about newly discovered customer insights.
.
IMPACT CREATED
With the always-on engagement Sprinklr continuously explored new unmet needs and trends, allowing internal alignment for product and marketing teams to be first to market. A steady flow of new sales leads was generated and integrated directly into Sprinklr's Salesforce CRM and Hubspot marketing automation. The ongoing insights into leading CMO's biggest challenges, trends and feedback across industries provided a consistent learning and stream of Voice of Customer (VoC) content creation.
.
BIGGEST WINS
Time savings: Provided rapid 1-week recruitment of experts and a steady stream of new applicants
Fundamental VoM insights: Covered 24 topics and studies related to the future of marketing
Content creation: Produced 100+ VoM content outputs to fuel content marketing calendar
New sales leads: Generated 500+ new followers and customer leads with direct CRM integration
Quick reporting & insights: Delivered online insights on the go and bi-weekly executive summary readouts for cross-functional learning
.
Want to learn how we help businesses supercharge & accelerate?
Contact sales@currnt.com
.
---
About a Currnt KnowledgeStream™
Currnt is a Digital Market Intelligence Platform and a KnowledgeStream™ is an Ongoing, facilitated dialogue for continuous learning, fresh, voice-of-market insights, and content. KnowledgeStreams™ follow an overarching theme with sub-theme prompts introduced every two weeks and content generated bi-weekly, after concluding each theme. Content types available include summary slides, infographics, video podcasts, blog posts, social posts, webinars, and white papers.
The company's proprietary technology allows clients to leverage AI to source bespoke professional groups and sponsor facilitated online advisory boards that yield actionable insights, credible thought leadership and relevant sales leads, simultaneously with little effort and great reliability. Currnt works with more than 75 companies across major industries, including technology, healthcare, energy, consumer products and professional services and more.
.
REQUEST FREE DEMO
Curious How We Help Businesses Supercharge & Accelerate?
CONNECT & LEARN HOW
For More Information Please Contact