Product
Product Market Fit
Virtual Advisory Board
Strategy
Research
What is the number one challenge faced by product management organizations today? It's achieving sustained product/market fit. That elusive and hard to define "it" that ensures a product has an impact on its customers and delivers value to stakeholders while also achieving profitability for the organization. You can't achieve sustained product/market fit without listening to your customers, understanding their needs, and getting feedback from them. But how do you get enough engagement with all of your different customer segments in order to get this information? One way is through virtual advisory boards. Virtual advisory boards are a great way for senior managers to get the information they need about customer preferences and pain points.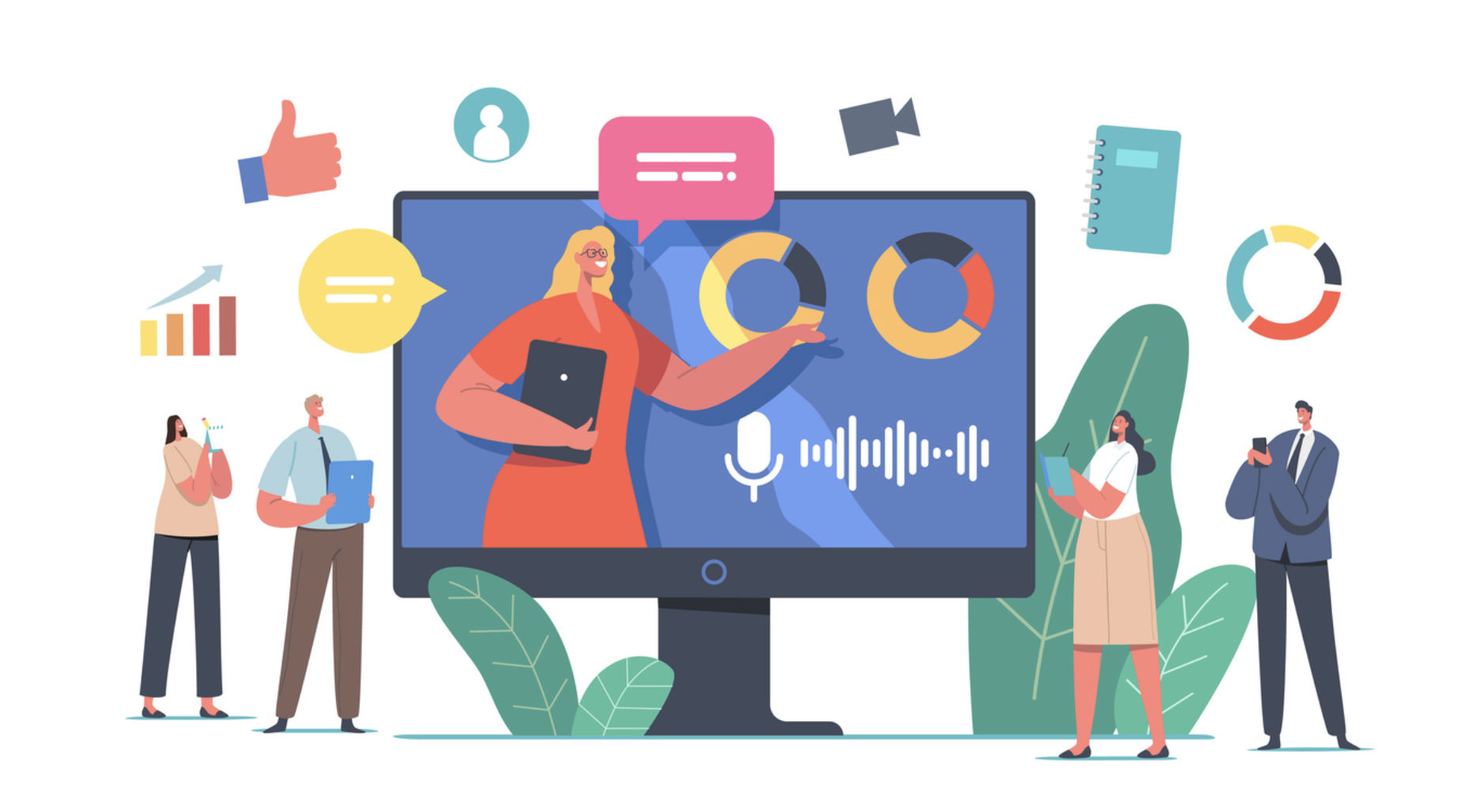 According to a recent panel of 40 industry experts convened using Currnt.com, a market intelligence platform, advisory boards are viewed as a powerful mechanism for identifying desirable new product features, competitive analysis, and industry landscaping. It was also observed that online approaches must be augmented with human interactions to cultivate a long-term engagement with board members.
This post will discuss what needs to be true for digital advisory boards to be game-changing for product teams and some best practices around effective board membership.
The Need for Human Connections
Industry experts indicated that for an online advisory board to be successful, there must be a long-term commitment to establishing relationships with advisory board members. They urged that creating human connections and a sense of safety and community is crucial.
Sarah Torres, VP Product at KindHealth, argued that "My goal for an advisory board is a senior-level group of knowledgeable people who participate in enough depth, with honesty, and across a long enough period of time that I learn to interpret their feedback more accurately and can elicit better responses on even sensitive topics.
"All of that is built on trust, and trust comes from human relationships. I've had some advisory groups exclusively via phone/online, which has worked because I get to know people over the phone (both 1-1s and group sessions). But the best have been those where we've done an annual in-person multi-hour session that's half strategy and half casual relationship building.
"The counterpoint argument would seem to be online communities like Slack. But people choose to participate in those for their own benefit. I don't believe that any company I've ever worked for has ever had a devoted enough group of customers/sponsors who would voluntarily engage with an online-only community out of the goodness of their own hearts. So what I use instead is human connection. If that's missing, it falls apart."
Carola van der Linden, International Marketer, Digital Strategy, explained that "For an advisory board to be successful, it has to be consistent. An advisory board is usually intended for a longer period of time to obtain feedback and insights and build ongoing relationships with customers/prospects, etc. Customers are less likely to invest time if this is just a one-off."
Consider the Diversity of Your Group
Carefully curated advisory board membership is critical to deliver insights on important product features vs. competitive offerings, industry trends, and new product design feedback.
Panelists acknowledged that the board membership should be driven by the board's objectives and include senior leaders, active users, and decision-makers.
Lisa Avvocato, VP Product Marketing, pointed out that "In an ideal situation, a large but diverse group of individuals from various backgrounds/industries, etc., is essential. I need data from a large enough sample size to feel confident in the information and enough of a profile mix to ensure the insights scale across different markets. A key point of failure is depending too much on the size of your group and not considering the diversity of your group - if 100 people are the same, you may as well have only surveyed one person."
According to Cory Mogk, VP Product Management, "The most successful customer advisory boards that I've run have had a combination of both:
A senior executive who could paint a picture of the vision and economics, and

An end-user type who could talk about day-in-the-life scenarios and practicalities. Both from the same business.
"My ideal advisory board would combine social listening with in-person sessions made up of representative voices. We could check data points and meanings. Imagine a scenario where the crowd says the product is hard to use. The advisory board could dig into why it is hard to use.
"With all the B2B products that I've been involved with, I have trouble imagining a single advisory board. Market segments and different user personas often deserve their own air time. I would want the capability to run these segment/persona level breakouts in isolation so that certain, important voices are heard."
Plan Carefully
Successful advisory boards require careful planning before, during, and after board engagements.
Panelists believe most advisory boards fail because of the following factors:
No clarity regarding objectives

Lack of a safe environment for customers to share confidential data

No clear boundaries in the discussion

No follow-up

Not inviting members of the DMU (decision-making unit); you need both decision-makers and influencers in an advisory board.

"An advisory board needs to be a representative number of companies in your ideal target audience, whether that be by size (think Small to Medium Business (SMB), MidMarket, Enterprise or Global accounts). In addition, one needs to identify customers in the right vertical market such as Finance, Manufacturing, Retail, etc. But if one only creates solutions for the Healthcare market, you may want to invite both private and public healthcare institutions," remarked Carola van der Linden.
Panagiotis Goros, VP Product Management, advised that "What is very important but often disregarded, is what happens before and after the panel engagement.
"Before getting to the point to ask questions, it is vital to have formed clear hypotheses that you want to validate. If teams don't have this step, what often happens is that their questions are not very focused, and they rely on spontaneous moments of brilliance to get useful insights."
Keep the conversation going! Let us know your thoughts on the top tips for running a successful virtual advisory board.
About the Author
Thomas O'Malley is an innovation enthusiast and practicing entrepreneur.
"With the explosion of misleading, agenda-driven research, and the increased global pace of change, much of the information on the web is losing both credibility and shelf life. Leaders gain bold, fresh insights, inspiration, and perspective directly from world-class experts and professionals."
Curious How We Help Businesses Supercharge & Accelerate?
CONNECT & LEARN HOW
For More Information Please Contact