100% Online
(No travel)
At Convenience
(No meetings)
No Commitment
(Opt out at any time)
No Cost
(You earn $)
person_pin Facilitator

Christine Hade
Omni Channel Brand Marketing & Innovation Executiv...
supervised_user_circle Top Applicants









flag Expectation Guide
Virtual panel members log on at least once a week or as inspired to contribute commentary and engage with peers. 100% online, stop at any time.
stars Value
- Engage with equal-caliber peers
- Enhance your knowledge on this subject
- Gain recognition as a thought-leader
- Earn cashable rewards through points; active panelists earn on average $120 each month
- (Optional:) Donate your points/cash to a charity or non-profit of your choice
- Contribute to meaningful dialogue
format_quote I really enjoy the platform. I love discussing these topics - to be able to do so with a group of experts [peers] is amazing. We don't always agree, but everyone is respectful and super smart. Then to get paid on top is a bonus!
Michael Fahey, General Counsel at Homeserve
Sponsor: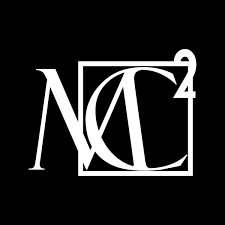 This group of marketing leaders will explore a range of topics that most global marketing professionals are struggling to grapple with during these daunting times. All 20+ panelists are CMOs and heads of marketing from a wide range of industries sharing and learning from one another. Distilled outputs conversation, such as blogs, podcasts, and reports, will be shared with global audiences.

This exclusive professional panel is a unique opportunity for passionate, expert professionals to join 20+ of their peers to advance the thinking in this field. This engagement is moderated by an expert Facilitator and is open asynchronously, around-the-clock. Every two weeks, the facilitator will introduce a new subtopic – each theme exploring a new facet related to the trends, solutions, tactics, and short term, midterm and long term marketing strategies.
Activities include:
1. Explore a variety of themes
2. Map the competitive landscape (i.e. emerging trends, disruptive tech, etc.)
3. React to the latest media/reports in this space
4. One-to-one engagement with other panelists
peopleSeeking Expert Participation
- CMOs
- VPs of Marketing
- Global Directors of Events Marketing
lockThis panel is now closed to new applicants.