100% Online
(No travel)
At Convenience
(No meetings)
No Commitment
(Opt out at any time)
No Cost
(You earn $)
person_pin Facilitator

Christine Hade
Omni Channel Brand Marketing & Innovation Executiv...
supervised_user_circle Top Applicants









flag Expectation Guide
Virtual panel members log on at least once a week or as inspired to contribute commentary and engage with peers. 100% online, stop at any time.
stars Value
- Engage with equal-caliber peers
- Enhance your knowledge on this subject
- Gain recognition as a thought-leader
- Earn cashable rewards through points; active panelists earn on average $120 each month
- (Optional:) Donate your points/cash to a charity or non-profit of your choice
- Contribute to meaningful dialogue
format_quote I really enjoy the platform. I love discussing these topics - to be able to do so with a group of experts [peers] is amazing. We don't always agree, but everyone is respectful and super smart. Then to get paid on top is a bonus!
Michael Fahey, General Counsel at Homeserve
Sponsor: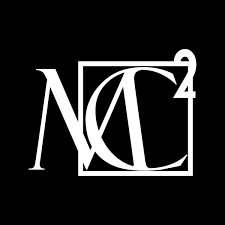 Marketing teams are feeling removed from their market, Employees are feeling isolated in virtual environments, and yet there is a huge opportunity for thought leadership. For those reasons, we are kicking off an always-on, facilitated, online discussion with CMOs to help provide thought leadership for an industry craving business continuity. I thought your insights would be particularly good to get out there, as people would care to hear what you thought.

You would be one of 30 voices representing global CMOs and strategic marketing leaders from diverse backgrounds and industries. This engagement is 100% online, at your own convenience (open 24/7 with no meetings), as you can bow out at any time. The insights culminate in reports, blogs, podcast videos and other formats of content every two weeks in new themes.
Activities include:
1. Explore a variety of themes
2. Map the competitive landscape (i.e. emerging trends, disruptive tech, etc.)
3. React to the latest media/reports in this space
4. One-to-one engagement with other panelists
peopleSeeking Expert Participation
- CMOs
- VPs of Marketing
- Global Directors of Events Marketing
APPLY NOW
Contribute on this topic with equal caliber peers, sharpen your knowledge, and earn revenue
helpGiven the focus of this panel, why do you think you are uniquely positioned to provide valuable input? Please be specific about your relevant expertise and the perspective that you represent.
What's next: Your application will be reviewed within the next 24th