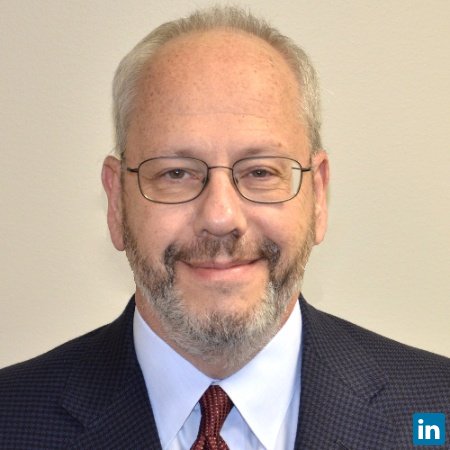 Focus:

Contributions are valued by peers

Accountability:

Thoroughly contributes in all areas

Sense of Urgency:

Consistently responds in a timely fashion

Team:

Frequently supports and responds to peers
Board of Directors
Advisory Boards
Internet of Things
Mobile Applications
Governance, Risk & Compliance (GRC)
Project Management
Big Data
Executive Management
Business Intelligence
Turnaround CIO
M&A experience
Digital Marketing
Business Strategy
Vendor Management
Retail Energy
Energy
Banking
Mortgage Lending
IT Transformation
Oracle E-Business Suite
Siebel
Information Technology
Business Process
E-business
Commercial Banking
Financial Sector
Retail Banking
Consulting
Enterprise Software
.net
Agile Software Development
Outsourcing
Contact Centers
Change Management
PMO
IT Management
ERP
Leadership
CRM
Program Management
Strategy
Software Development
IT Strategy
Virtualization
Logistics
SEO
Summary
Improving Technology Architecture + Alignment + Agility + Ability To Create Business Transformation

One of the 100 Most-Connected LinkedIn members (30K)
Named to the "Information Technology Officers Top 100" list (#25 in January 2017)

* Quickly assesses complex technology & business environments,
then develops tactical and strategic plans to transform technology into a strategic asset
* Uses technology to solve business problems and deliver bottom-line results
* Focuses IT departments on the customer instead of on the technology
* Integrates technology capabilities with business plans to develop profitable new products
* Combines best of new and existing technology to obtain quick, cost-effective results
* Re-engineers technology function to provide better service at lower cost
* Manages project portfolio to reduce costs and improve technology effectiveness
* Improves sales effectiveness and customer service while lowering costs by melding traditional
channels with electronic channels (internet, call center, etc.)
* Manages rapid growth & changes in business strategy and technology
* Hands-on experience with Sarbanes-Oxley (SOX), IT Governance, and regulatory issues

►►► 713.502.4500 (Mobile) ◄ ◄ ◄
►►► wayne_sadin@msn.com ◄ ◄ ◄

Specialties: Board of Directors, Advisory Board, COO, CIO, CTO, CDO, Technology Leadership, Business Alignment, IT Architecture, Budgeting, M&A, Governance, PMO, Cybersecurity, CRM, ERP, Oracle, Microsoft, Big Data, Data Warehouse, Business Intelligence, Analytics, Mobile, Virtualization, Cloud, E-commerce, Expert Systems, AI, Robotics, AR/VR, Disruptive Technology, Fintech, Mortgage, Banking, Brokerage, Insurance, Outsourcing, Logistics, Transportation, Cash & Check Processing, Sarbanes-Oxley (SOX), HIPAA, PCI-DSS, compliance, Energy, mission-critical transaction systems
Experience
Chief Operating Officer & Chief Technology Officer
Affinitas Life
November 1999 - Present
(2015-2017): Chief Digital Officer & Chief Information Officer

Affinitas Life is a niche Senior Living Developer/Owner/Operator run by a team that believes the Senior Living industry is changing. Affinitas Life targets the 76 million Baby Boomers who don't want the retirement of their parents or grandparents: they want to live in a metropolitan area, continue their professional and/or encore careers, utilize their highly specialized education, commence new enterprises, and continue to contribute to society.

Affinitas Life created the City Club to meet the demand of a rapidly expanding, discerning population that seeks an uncommon living environment. It is a place where the Plaza Hotel meets the Country Club, and where the Ritz Carlton meets Disney World--where the 5% get to experience the 1% lifestyle.

A City Club is a vertical building in a major city that includes high-end residences with first-class luxury service; medical facilities; medical ambassadors who personally guide members to enhance health and make better-informed decisions; a business incubator that interfaces academia with boomers to facilitate new ideas/achieve aspirations/continue careers; and interactive cultural & arts programs. The urban setting is an amenity for multi-generational populations, within walking distance of dining, shopping, and public transportation.

The Affinitas Life Leadership Team--composed of Boomers with over 200 years of diverse professional experience--is dedicated to utilizing its talents to improve the life & lifestyle of our aging population in City Club properties as well as within traditional Senior Living communities.

The City Club model affords Baby Boomers the opportunity to work, play, live & love "Aspirationally" in an environment of ceaseless learning. This vision represents an alternative to retirement & creates a new definition of aging: "Re-LIFE-ment," not retirement.
Advisory Board Member
Infrascale
November 1999 - Present
The vision of Infrascale, a Gartner 2015 Cool Vendor for Business Continuity and Disaster Recovery, is "to make it remarkably easy and affordable for every company to protect and access their data under any condition." They invented a way for any company to quickly and easily recover their data and restore operations in the wake of a disaster—without complexity. And they built the world's first data protection cloud to automatically launch failover recovery for data, applications, and sites with the push of a button, so companies can continue operations in less than 15 minutes.

As an Advisory Board Member I provide the CIO perspective to this cutting-edge Disaster Recovery as a Service (DRaaS) vendor as they transition from the consumer space to SMEs and the enterprise.
Advisory Board member
Data Kinetics
November 1999 - Present
DataKinetics, the leader in transaction optimization for 35 years, helps the top data centers in the world to optimize transactions and transaction-related data and reducing their cost-per-transaction.
DataKinetics products power over a billion mission-critical transactions per second every day for the world's largest banking, credit card, brokerage house, insurance, healthcare, retail and telecommunication organizations.

As an Advisory Board member I provide the CIO perspective to this innovative software/services firm as they upgrade their products and broaden their product line.
Board Governance Fellow
National Association of Corporate Directors
November 1999 - Present
As an NACD Fellow, Mr. Sadin has demonstrated his knowledge of the leading trends and practices that define exemplary corporate governance today and has committed to developing professional insights through a sophisticated course of ongoing study.

"We are proud to announce that Wayne J. Sadin has joined NACD's credentialed directors and has taken the next step in the pursuit of boardroom excellence," said Ken Daly, president and CEO of NACD. "Our fellows help advance the highest standards for those who serve in the boardroom, strengthening our businesses and driving director professionalism. The impact of this program is unmatched and they should be commended for their ongoing commitment to their own professional development."

Candidates for NACD's Fellowship Program complete a strong foundation course which focuses on topical matters and committee-specific issues, followed by additional NACD education within a 12-month period. NACD Fellows renew their status every year, maintaining and advancing their knowledge with continuous learning and peer-led collaboration.
Earned By
Selected by sponsor:
Comments on posts:
Likes: