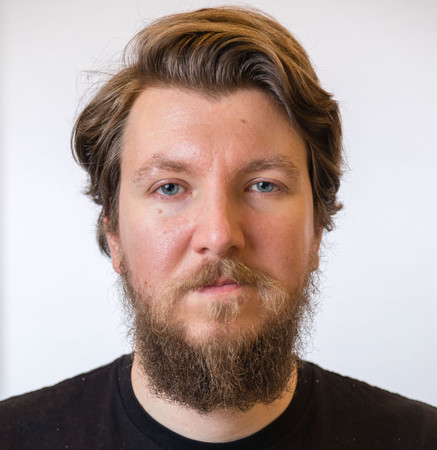 Titus Capilnean
Director of Marketing at Civic Technologies (CVC)
Focus:

Contributions are valued by peers

Accountability:

Thoroughly contributes in all areas

Sense of Urgency:

Consistently responds in a timely fashion

Team:

Frequently supports and responds to peers
Location: San Francisco Bay Area
0
0
0
0
Level: LEVEL 02
12 month points: 29 ptsView details
Total points: 29 pts
Social Media Marketing
Online Advertising
Digital Marketing
Online Marketing
Public Relations
Blogging
Social Media
Strategy
Marketing
Management
Copywriting
Advertising
Corporate Communications
Project Management
Team Management
Marketing Communications
Integrated Marketing
Public Speaking
Project Coordination
New Business Development
Business Strategy
Leadership
Online PR
Event Management
Strategic Planning
Online Communications
Marketing Management
Digital Strategy
Problem Solving
Facebook
User Experience
Digital Media
Internal Communications
New Media
Thought Leadership
Training
Web Design
Social Networking
Analytics
Strategic Communications
Media Relations
Affiliate Marketing
SEO
Microsoft Excel
PowerPoint
Microsoft Word
Marketing Strategy
Business Development
Summary
I use growth management strategies and agile methodologies to launch and grow products and deliver data backed go-to-market strategies.

Worked in teams with over 30 nationalities, across 4 continents. Recruited and led teams of marketing professionals, created international and local partnerships and created trust and awareness for products across multiple industries.

I thrive in environments that need to grow fast, led by smart, creative marketing programs. Led successful multichannel marketing campaigns for over 40 brands from Blockchain, Artificial Intelligence, Financial Services, Travel & Tourism, FMCG, Retail, Telecom, Technology & Industrial, both in client and agency positions. Proud of the teams I have been part of, the results and the awards.

Tools* I have real-world experience working with: Google Adwords, Analytics, Drive & office tools, Facebook Ads & Power Editor, LinkedIn Ads Manager, Twitter Ads Manager, Adobe Photoshop, Dreamweaver, Illustrator, Microsoft Office Suite, ActiveCampaign, Optimizely, JIRA - Agile methodology, RJMetrics, Positionly, Ahrefs, Unbounce, Mailchimp, SimilarWeb, PerfectAudience, Pardot, Salesforce, Einstein, Salesforce Inbox, Webflow
*I learn new tools faster than anyone you've ever seen

Reach out to me via: https://earn.com/tituscapilnean/
Experience
Director of Marketing
DigitalGenius
August 2016 - Present
> Growth Manager - August 2016 - July 2017: First San Francisco employee. Started by running Sales, Marketing, US Business Development, Operations, but turned some of my processes into new roles. Currently in charge of Marketing, Demand Generation, Account Based Marketing, Sales Ops, Marketing Ops, Recruitment, Strategy & Process Mapping. Contributed to the team growth from 2 to 10 and customer base from 2 to 20+ in less than 1 year

Promoted to Director of Marketing in June 2017: At over 30 customers to date and growing, managing a team of 3 to drive top of the funnel (demand generation, events, branding, PR, SEO, product marketing)

===

B2B SaaS Human+AI Customer Service - The layer of Artificial Intelligence for your Contact Center. Helps agents engage with customers more efficiently via email, social media, mobile messaging, and chat.

- Awards: NVIDIA 2017 Top 5 Most Disruptive AI Startups, Ventana 2017 Digital Innovation Award for Customer Excellence, CB Insights AI 100 2017, Marketing Week Top 100 2016, Techweek 100 2016, Viva Tech Paris Eurostar 2020 Award in 2017

- Frequent Speaker on AI topics at: Plug & Play Insurtech, Travel & Hospitality events 2016 - 2017, RocketSpace 2017, MobileBeat 2017, SOCAP National Conference 2017, Customer Service Summit 2017
Director of Marketing
identity.com
July 2018 - Present
Identity.com is the on-demand, secure, and accessible identity verification services powered by blockchain technology and governed with CVC tokens.

Identity.com will be governed by a staking mechanism designed to ensure compliance and good behavior within the ecosystem, Identity.com grants users, requesters, and validators around the world entry to accessible, reusable identity verification powered by CVCs.

More info coming soon!
Director of Marketing
Civic Technologies
January 2018 - Present
Verified Connection - https://app.idcodes.com/id/tituscapilnean

Civic's mission is to provide every person on Earth with a digital identity that they can use to interact privately and securely with the world.

Heading up:
- Public Relations & Marketing
- Partner PR & Marketing
- Product Marketing
- Internal Communications
- Social Media

====
Communications & Marketing Manager - January - May 2018
Promoted to Director of Marketing as of June 2018
Earned By
Comments on posts:
Likes: