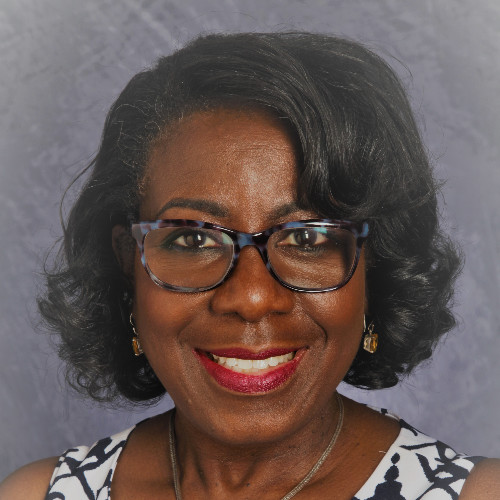 Focus:

Contributions are valued by peers

Accountability:

Thoroughly contributes in all areas

Sense of Urgency:

Consistently responds in a timely fashion

Team:

Frequently supports and responds to peers
0
0
0
0
Level: LEVEL 01
12 month points: 5 ptsView details
Lifetime points: 5 pts
Diversity & Inclusion
Diversity Training
Diversity
Diversity Recruitment
Diversity Program Development
Human Resources
Recruiting
Talent Acquisition
Talent Management
Sourcing
Leadership Development
Technical Recruiting
Inclusion
Organizational Development
Experience
Principal
ENGAGE U
March 2019 - Present
Founder providing consulting on diversity & inclusion management services.
• Diversity & Inclusion Strategic Planning • Employee Resource Group Effectiveness
• Talent Acquisition Strategies • Talent Management Programs
• Highly Sensitive Compliance Interventions • Diversity Metrics Analysis
• Learning Program Development and Facilitation • Diversity & Inclusion Speaker & Training Facilitation

Executive Director Global Diversity & Inclusion
Merck (known as MSD outside of United States)
October 2016 - March 2019
Led the advancement of the Global Diversity & Inclusion Strategy encompassing 120+ countries by taking a systematic, holistic approach with a focus on integration of diversity and inclusion strategies within the Human Resources policies, procedures and practices. Partnered and advised global HR leaders in the development of their D&I initiatives to alignment to global strategy yet fulfills local needs.
Senior Director
SC Johnson
October 2013 - July 2016
Led the Global Inclusion & Diversity Center of Excellence which services locations in 70+ countries. Responsibilities included developing and leading diversity & inclusion strategy and ensuring its integration and alignment with the company's talent and overall business strategies. Ensured effective management of all inclusion workforce programs such as inclusion business councils and networks, compliance requirements, diversity analytics, work life programs, training, and external recognition initiatives.
Vice President Corporate Diversity
Sodexo
June 2007 - September 2013
Led the on-going advancement and implementation of Sodexo's integrated Diversity strategy for North America, 125,000+ employees and 7000+ sites. Oversaw a staff of 12 managing the areas of diversity training & consulting initiatives, mentoring, work life effectiveness, Employee Network Groups, EEO & Affirmative Action functions including Diversity Analytics (scorecard and metrics).
Senior Director Diversity, Health Care
Sodexo
June 2006 - June 2007
Led the diversity management initiatives for Hospitals, Senior Services and Laundry divisions.

Held other relevant experience with GEORGIA-PACIFIC Corporation, Atlanta, Georgia 2000 – 2006

• Director Workforce Strategies & Programs, Corporate Human Resources
• Group Manager Workforce Strategies & Programs
• Manager Workforce Programs

Prior positions: Manager Business Process Improvement, Administrator, Quality Management System, Manager of Customer Service Processes, Regional Customer Service Manager, Senior Production Planner, Production Planner and Inside Account Representative