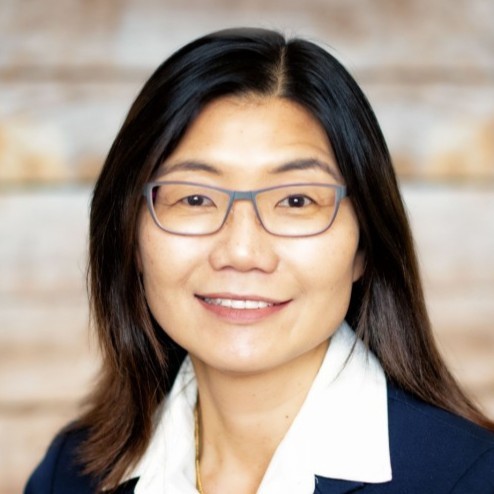 Terri Mock
C-Level Technology Executive | Digital Marketing & Advertising, SaaS, Enterprise Software, eCommerce
Greater Boston Area
Focus:

Contributions are valued by peers

Accountability:

Thoroughly contributes in all areas

Sense of Urgency:

Consistently responds in a timely fashion

Team:

Frequently supports and responds to peers
0
0
0
0
Level: LEVEL 02
12 month points: 21 ptsView details
Total points: 21 pts
Summary
C-level technology executive (CMO, COO, CRO) with achievements delivering revenue growth, driving go-to-market, and scaling operations from startups to $450 million global companies. Domain expertise in SaaS, performance marketing, digital advertising, enterprise software, and ecommerce. Led marketing, sales, account management, ad operations, and technical services. MIT Sloan MBA with unique ability to champion compelling business benefits of technology.

KEY ACHIEVEMENTS
• Propelled revenues at 75% CAGR and 70% increase in staff over 2 years for high-growth performance marketing and programmatic advertising company.
• Led go-to-market, product strategy, and organizational expansion to scale commercial operations for B2B technology companies (revenues ranging from $25–$450 million).
• Executed strategies to fuel 40+% pipeline growth and 40+% revenue growth per year at global technology companies.
• Championed strategic branding campaigns at 3 companies; launched 4 SaaS products at 2 companies.
• Built global marketing and business development team with 20+ staff and $4+ million budget.
• Performed market analysis and integrated 3 acquisitions to fill market gaps and accelerate revenue growth.

SPECIALTIES: Leadership, strategy, P&L management, go to market, technology entrepreneurship, market strategy, revenue growth, branding, global marketing, product marketing, sales management, business development, operations, technology, SaaS, enterprise software, digital transformation, digital marketing, programmatic advertising, eCommerce, B2B, M&A integration, team builder
Experience
Chief Operating Officer
Cybba Inc.
June 2017 - Present
Performance marketing and programmatic advertising company for customer acquisition and conversion optimization.

• Drive execution of company strategy, achievement of revenue targets, and delivery of client services to major brands including Telecharge, SeaWorld, Reebok, Endurance International Group. Achieved 30% revenue growth.
• Deployed all systems for commercial operations, including new website, CRM, marketing automation, technical services system, and sales enablement tools.
• Released key product capabilities and analytics dashboard. Defined MarTech product development and AdTech stack.
• Responsible for coordinating operations with international offices in Canada, LATAM, and Asia.

Earned By
Selected by sponsor:
Comments on posts: