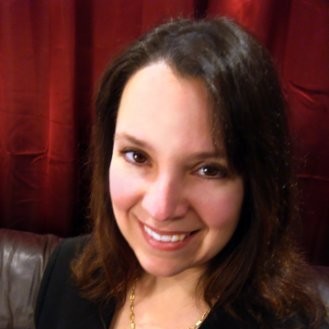 Sareina Rubio, CPA, CMA, MBA
Chief Financial Officer at Cafe Crepe Inc. & Bonnis Properties (Real Estate & Construction Company)
Vancouver, Canada Area
Focus:

Contributions are valued by peers

Accountability:

Thoroughly contributes in all areas

Sense of Urgency:

Consistently responds in a timely fashion

Team:

Frequently supports and responds to peers
0
0
0
0
Level: LEVEL 02
12 month points: 36 ptsView details
Total points: 36 pts
Financial Analysis
Accounting
Budgets
Finance
Variance Analysis
Customer Service
Analysis
Internal Controls
Auditing
Strategic Planning
General Ledger
Financial Reporting
Forecasting
Cash Flow Management
Cost Accounting
Microsoft Excel
Financial Statements
Team Leadership
Business Strategy
Staff Mentoring
Budgeting
Cash Flow
Reconciliation
Accounts Receivable
Inventory Management
Financial Management
Business Planning
Negotiation
Team Building
Financial Accounting
GAAP
Cost Analysis
Cash Management
IFRS
Payroll
Process Improvement
Business Development
Revenue Recognition
Consolidation
Performance Management
Corporate Finance
Fixed Assets
Start-ups
Strategic Financial Planning
Project Management
Banking
Due Diligence
Sarbanes-Oxley Act
Contract Negotiation
Managerial Finance
Summary
A hands on financial leader who thrives on being a confidante - a Strategic Planner, Business Developer, and Key Advisor to an organization's leadership, particularly when a company is going through periods of rapid growth and change.

Across more than 20 years, I have held increasingly accountable roles in various companies, culminating in my position as CFO of Bonnis Properties. Bonnis Properties has over fifteen active companies in Canada and the US. There, I have earned the trust of the President and the executive team to such a level that I am in charge of all operations during their absences for several months each year.

While I do the due diligence needed when new opportunities are being considered, I am also proactive – pointing out options with great potential. I have played key roles in such initiatives as:

* Preparing financial analysis, including pro-forma statements for several construction projects.
* Launching restaurants in Vancouver, Toronto, and California as well as expansion of others.
* Devising a model that will make creation of other development project, regardless of global location, run smoothly.

As a relationship builder, I have developed a network of professionals in such areas as law, real estate, banking, and Revenue Canada. Working closely with management, I helped them understand vital accounting processes. I introduced a new culture where they easily identified expenses relative to revenue. I built and mentored a team of dedicated accounting staff and introduced processes and controls to match the rapid growth of the company.

I love sharing my expertise to help businesses and individuals succeed. I would be pleased to have you contact me anytime to discuss your challenges.

Specialties: Strategic Planner * Business Developer * Key Advisor * Strategic Planning & Implementation * Business Growth & Expansion * Financial Analysis * Due Diligence * Team Development & Mentoring * Relationship Building * Collaboration & Negotiation
Experience
Chief Financial Officer
Cafe Crepe Inc. (Restaurants US & CND) & Bonnis Group (Construction & Property Management)
April 2006 - Present
Held key advisory role for growth strategies, and developed business financials, processes, and procedures for new projects in a rapidly changing organization with high-growth.

Strategic Planning & Implementation

 Transformed property management, construction, and restaurant accounting systems to a simplified, and highly automated system, including in-house Canadian, and US payroll system for over 500 employees. Reduced costs by 8%, and drastically improved reporting efficiency, and accuracy.

 Established info-structure, processes, and measures that helped managers, and owners better understand financial information.

 Partnered with President to determine company's short, and long term goals. Developed a strategy that injected funds at a time when cash was crucial.

 Performed several strategic amalgamations, and third party partnerships to drastically reduce corporate tax payable, and drastically improve cash flows while complying to ASPE standards.

Business Growth & Expansion

 Created company structures as required for all projects. Oversaw financials, budgets, lending, and cash flows during projects ensuring proper levels of funding.

 Orchestrated smooth launch, and remodeling of five restaurants. Created foundation, and manuals that will allow for seamless addition of other restaurants including franchises.

 Devised, and implemented accounting methodologies that supported significant growth of assets, and revenue in the property management, construction, and restaurants. Provided valued financials to support recommendations, and decisions.

Team Development & Relationship Building

 Recruited, trained, retained, and mentored team. Retained talent by offering development opportunities at the junior, intermediate, and senior levels.

 Developed relationships with company executives, staff, vendors, lenders, external auditors, insurers, and Revenue Canada.

 Collaborated with department leads, and executives to enhance business decisions.

Earned By
Comments on posts:
Likes: