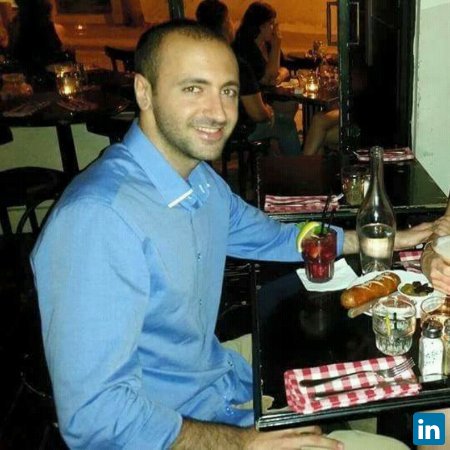 Co-founder and CEO at Vidstart
Awards Earned:
0
0
0
0
0
Level: LEVEL 02 (12mo pts: 30 pts)
Lifetime points: 40 pts View details
Thought Leadership:
% performance based on average of all engagements
Selected: % of applied
Recognized: Contributions valued by peers
Peer Support: Percentile of active participants
Profile
Summary
• Creative, Self-learner, dynamic with excellent communications skills.
• Strategic thinking, multitasking, and well-organized.
• Continually strive to excel and to improve myself, my fellow coworkers and my organization.
• Seeing myself both as a leader and as a fully committed and valuable team player.
• Wide knowledge in Display, Mobile, & Video traffic, networking and ad serving.
• Proficient in working with SSP, DSP and programmatic RTB platforms.
▪ Performance-Based Web & Mobile Advertising (CPA/ CPL/ CPI/ CPM / dCPM)
▪ Customer Service and Retention
▪ Data Analysis & Reporting

Experience
Co-founder and CEO
Vidstart
March 2016 - Present
Vidstart is the leading monetization platform for video ads.
We live, breathe and LOVE technology.
Our team specializes in assembling the tailored solutions designated exactly to your company's unique needs.

"Vidstart AI" (artificial intelligence) offers automated methods
and real-time optimization that allow our clients to enjoy the highest yields in the digital ecosystem.

The key to our partners' exponential ad-revenue growth is our passion for technology combined with complete transparency, efficient business modules, widespread reach and a 24/7 dedicated team.
Skills
Politics
International Relations
Public Policy
Foreign Policy
Political Science
Government
Strategic Communications
Policy Analysis
Political Communication
Speech Writing
Public Affairs
Political Campaigns
Tourism
Travel Agency
Travel Management
Digital Marketing
Digital Media
New Media
Research
Social Media
Public Speaking
Management
Online Advertising
Online Marketing
Social Media Marketing
Marketing
Media Buying
Mobile Marketing
Marketing Strategy
Advertising
close
Partner Description