Current title:
Current company:
Profile Summary:
Twitter:
Facebook:
Linkedin:
Instagram:
close
Partner Description
Tell everyone what your Post is about
Banner Image



close
arrow_back Add tags to your Talk
Tags help us put your talk in the eyes of people that could be potentially interested in participating
---
Add at least 3 tags
Your tags
---
close
Start a Talk
Share articles, books, podcasts, ideas or questions that you think are important for other professionals to stay fresh and relevant.
---
close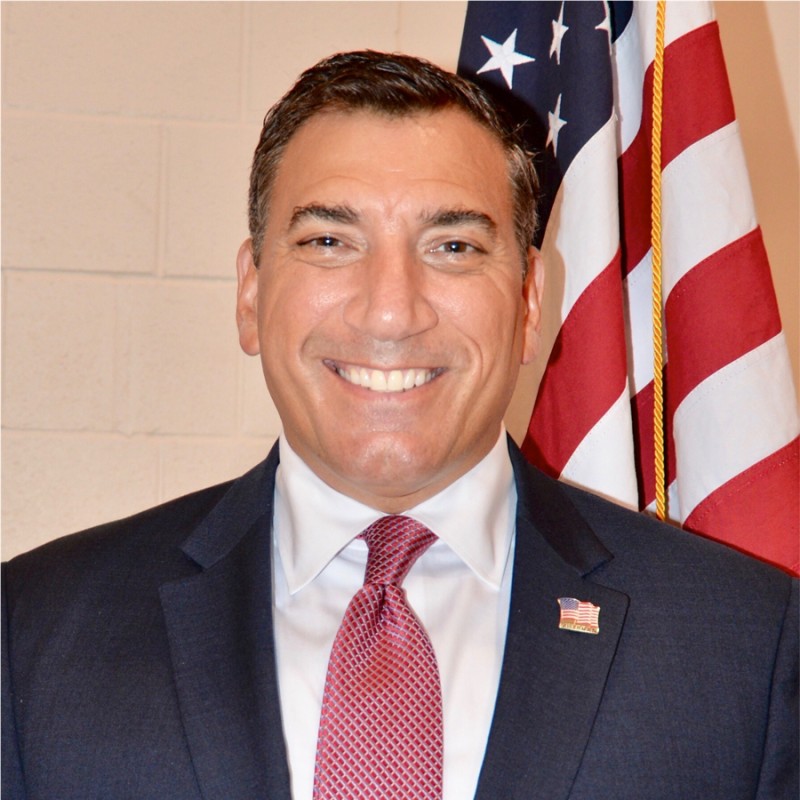 Rick J. LoCastro
President, RJL Consulting Team
Comments

Keep the conversation going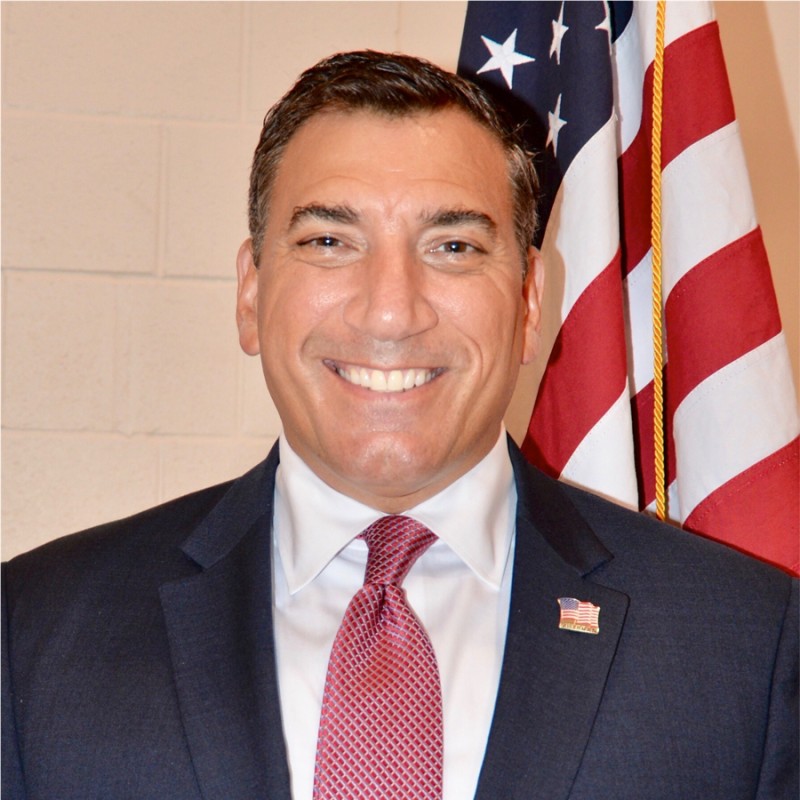 Rick J. LoCastro
President, RJL Consulting Team
Level: LEVEL 03 (12 mo pts: 605 pts)
Rating: 3.6896/5 stars (58 ratings)
Lifetime points: 605 pts
● Retired U.S. Air Force Colonel (served 24 years) & Graduate of U.S. Air Force Academy
● Experienced CEO and Hospital Executive

● Three (3) Master's Degrees
● Lived & Worked in 80+ Countries
● Heavily Networked in State of Florida and beyond...
● Strong Communication Skills
● Depth of Experience
● Operational, Business, Healthcare, Community, Education, Government, Military, & Chamber of Commerce LeaderComprehensive Background & Operations Experience
● Healthcare
● Hospice & Senior Living
● Safety & Security
● Emergency Response
● Engineering & Construction
● Finance/Budgeting
● Contracting
● IT/Cyber
● Energy/Environmental
● Government & Community Relations
● Human Resources
● Quality/Compliance
● Fundraising
● Performance Improvement
● Public/Motivational Speaking
● Leading Teams

President, RJL Consulting Team, Naples FL 2016-Present
President and Founder of a dynamic and diverse consulting company. Delivers strategic & operational expertise and success to maximize revenue, recruitment, efficiency, and performance. Specializing in Healthcare, Businesses, Physicians Practices, Construction, Security, Energy/Environmental, Veterans Programs, Government/Military, & Accelerating Team Performance.Senior Director of Development & Senior Veteran Advisor, Avow Hospice, Naples FL2016-2017Planned/implemented strategy for major financial gifts, and donor relationship management to exceed goals of the organization. Served as senior Veteran Advisor to build and launch services and programs for military veteran patients and families. Key leader in development of operational/strategic plans, improved and expanded healthcare, developed new programs, established the "We Honor Veterans Program" which led efforts for veteran support and ensured patient and family benefits & satisfaction.

COO, Physicians Regional Medical Center, Collier Blvd, Naples FL
2012-2016
Responsible for all facility operations including strategic planning, budgeting, construction, security, compliance, ethics, policies, staffing, physician recruitment, and daily problem solving. Close relationship w/ local, state, & Congressional leaders. Hosted & briefed government leaders; traveled to state capital to discuss healthcare. Oversaw all operations of Facilities, Security, Radiology, Laboratory, Cardiopulmonary, Food/Nutrition, Wound Care, Sleep Lab, & Housekeeping. Oversight of Pharmacy, HR, & Rehab. Managed physician contracts, office leases, and on-call agreements. Led construction and supervised daily operations of hospital's 9,000 sq/ft Marco Island Walk-In Clinic, Rehab Center, & Primary Care facility which opened in Feb 2013.

Director, Human Resources (HR), U.S. Strategic Command, Offutt AFB, NE
2011-2012
Led all human resourcing, compliance, policies, ethics, for 6,000+ personnel in 1 of 10 Unified Commands in Defense Dept. Command orchestrates all nuclear command & control missions with responsibility for space operations, cyber security, missile defense, and world-wide intelligence, surveillance and reconnaissance for combating weapons of mass destruction. Led HR for entire Command; directly supervised 60+ personnel. Selected for early promotion to 1-STAR GENERAL.

Base Commander, 10th Air Base Wing, U.S. Air Force Academy, Colorado Springs, CO
2009-2011
Commanded 25-sq mile base & university w/ $4B in infrastructure supporting 4,000+ cadets, 40,000+ personnel, 500,000+ annual visitors. Close relationship with local, state, and Congressional leaders. Oversaw multiple schools, 2,000+ family houses, 5,000 dorms, and large medical center. Led $25M in hospital renovations. Commanded security, safety, engineering, construction, IT, HR, transportation, finance, contracting, legal, housing, food service, family/student programs, and hospital. Directed Crisis Action Team during all emergency response/recovery. Launched first energy/recycling program saving over $1M/year. Largest energy project in Defense Dept, a $20M 6-megawatt profit-making solar array reduceing energy costs for 1st time in Academy's history. Led 10 year/$1B renovation, repair, restoration--all facilities, historic buildings, roads, grounds, security, and safety. Also design, contracts, construction of $30M Leadership Center--Air Force's first LEED Platinum building. Directed multi-million dollar restoration of Academy Chapel and multiple historic homes. Overhauled security, safety, & people recognition programs. Led record number of "Best in Air Force" awards -- #1 Hospital, #1 Fire Dept, #1 Security, #1 Anti-Terrorism, #1 Housing, #1 Environmental. Won Outstanding Unit Award as superior base for 2010. Annual budget of $300M+.

Base Commander, 96th Air Base Wing, Eglin AFB, Fort Walton Beach, FL
2007-2009
Commander of entire installation supporting 6,000+ personnel on 725-sq mile base (largest installation in military) with $16B in infrastructure--supporting 85,000+ personnel. Oversaw multiple on-base schools and Air Force's 4th largest hospital. Close relationship with local, state, and Congressional leaders. Traveled regularly to Washington DC to brief Secretary of the Air Force, Senators, Congressmen, etc... Led all strategic planning, construction, security, safety, fire/rescue, medical, HR, IT, environmental, 3,000+ houses, and 1,000 dormitories. Orchestrated construction & bed-down of F-35 Joint Strike Fighter. Led all emergency response during several hurricanes--commanded all disaster preparedness/recovery operations. Annual budget of $300M+.

Commander, NATO Support Group, Ramstein Air Base, Germany
2005-2007
Senior Commander for all support operations for NATO providing services and maintaining facilities across Europe & Afghanistan. Led multi-national strategic planning, engineering, maintenance, security, medical operations, compliance, polices, ethics, safety, energy/environmental, fire, transportation, food service, supply/logistics. NATO liaison to 26 countries & led a multi-national unit. Commanded forces in multiple European & Afghanistan locations during wartime. Led design, contracting, engineering, construction, safety, security, and support for new $60M Headquarters facility.

Commander, 89th Mission Support Group, Andrews AFB, MD
2002-2004
Responsible for all support of Air Force One for President George W. Bush. Supervised all base security and anti-terrorism measures during post-Sept 11th attacks and Washington DC sniper incident. Commanded base support for key leaders including the President, VP, Cabinet, & senior officials. Responsible for all security, safety, construction, engineering, transportation, contracting, airfield, housing, HR, disaster prep, fire/crash/rescue, and environmental. Senior leader for President Reagan funeral. On-scene commander for multiple hurricane/disaster/emergency response situations; led Crisis Action Team. Commanded 3,500+ personnel supporting 25,000+. Annual budget of $200M+. Promoted early to COLONEL.

Commander, 7th Mission Support Squadron, Dyess AFB, Abilene, TX
2000-2002
Led one of Air Force's most diverse squadrons. Commanded 200+ personnel for all aspects of HR, Education, Family Support Center, and Airman Leadership School supporting 25,000+ personnel. Set record for most "Best in Air Force" awards of any unit. Culminated with unit winning 2001 Best in Air Force Mission Support Squadron of the Year. Also personally recognized as 2001 Best in Air Force Senior Personnel Officer (HR) of the Year. Promoted early to LT COLONEL.

Chief, Support Division, Air Force General Officer Matters Office, Pentagon, Wash DC
1996-1999
Youngest Division Chief in Pentagon office's history and supervised largest Division. Provided support to 350+ Air Force General Officers. Included developing and supporting all HR policies/procedures for General Officer annual effectiveness reports, assignments, decorations, promotions, retirements, training. Office reported directly to Deputy Chief of Staff for Personnel (3-star General) & Chief of Staff of the Air Force (4-star General). Promoted early to MAJOR.

Aide to Commander-in-Chief, U.S. Transportation Command, Scott AFB, IL & Aide to Commander, Pacific Air Forces, Hickam AFB, HI
1994-1996
In both positions as Aide to a 4-star General--extensive travel throughout Pacific, Europe, & South America. Traveled with General 300+ days a year to over 80 countries as senior aide & advisor. Coordinated personal contact with highest levels of military, government, civilian officials. Responsible for all 4-star support, prepared correspondence/speeches, congressional testimony, and policy statements. Directly supervised staff of 30+ support personnel.

Command Deputy Chief of Protocol, Pacific Air Forces, Hickam AFB, HI
1991-1994
Second in command of protocol office to Commander, Pacific Air Forces (4-star General). Led staff of 30+. Responsible for planning, coordinating, executing all support for VIP visits to Headquarters, Pacific Air Forces and throughout entire Pacific region. Responsible for visits by: two U.S. Presidents, two Secretaries of Defense, Secretary of Air Force, Chairman of Joint Chiefs, etc…

Base Chief of Protocol, MacDill AFB, Tampa, FL
1989-1991
Planned/coordinated all VIP visits to base and U.S. Central Command directly supporting General Norman Schwarzkopf. Responsible for visits by: President of the United States & Queen Elizabeth. Planned VIP visits during DESERT SHIELD/STORM.

EDUCATION
2005 Master's Degree (M.A.) -- Air University, U.S. Air Force Air War College (Senior Executive Leadership/Strategic Studies)
2000 Master's Degree (M.A.) -- Air University, U.S. Air Force Air Command & Staff College (Strategic Studies)
1998 Master's Degree (M.S.) -- Central Michigan University (Public/Business Administration & Public Policy)
1988 Bachelor's Degree (B.S.) -- U.S. Air Force Academy (Engineering & Humanities)

2013 Naples Chamber of Commerce Leadership Collier Graduate
2012 Disney Institute Business Excellence Course, Orlando, FL
2011 Executive Leadership Enhancement Program, Center for Creative Leadership, Greensboro, NC
2009 Chairman, Joint Chiefs of Staff Anti-Terrorism/Force Protection/Security Executive Seminar, McLean, VA
2009 Air Force Safety & Accident Investigation Board President Course, Maxwell AFB, AL
2008 Enterprise Leadership Course, University of North Carolina, Kenan-Flagler Business School, Chapel Hill, NC
2007 Air Force Incident Safety & Security Management Course, Maxwell AFB, AL
In 20 seconds, make an introduction, an ask, a pitch, a question, or invite others to collaborate with you on a related topic.