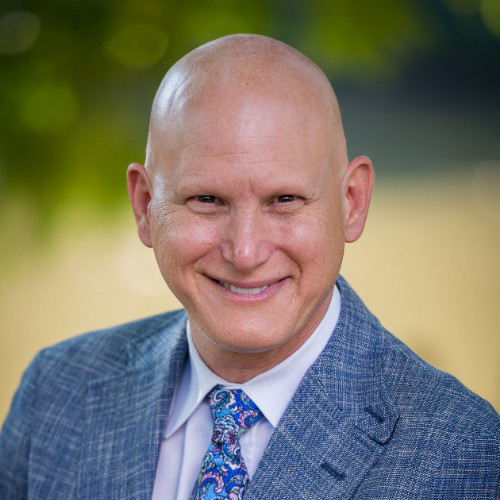 Randall Foster
CEO, COO, Entrepreneur, Management Consultant, and Investor
location_on Greater Atlanta Area
General Partner & COO at Seraph Group
Investor, Board Member at Neurotic Media
Awards Earned:
0
0
0
0
0
Level: LEVEL 01 (12mo pts: 0 pts)
Lifetime points: 20 pts View details
Thought Leadership:
% performance based on average of all engagements
Selected: % of applied
Recognized: Contributions valued by peers
Peer Support: Percentile of active participants
Profile
Summary
A charismatic business builder and natural leader with a unique combination of financial, technology, and sales acumen.

• 18 years CEO experience, spanning multiple industries and global geographies
• 15 years international business development
• 18 years product management as bridge between R&D and sales; providing product definition, feature prioritization, pricing strategy, and market penetrating tactics.
• 11 years management consulting with focus on workflow analysis, process measurement, organizational design, technology optimization, and strategic narratives.
• Founded two companies (BenchMark Consulting International and Vumii) and led each through funding, growth, and exit to strategic acquirers.
• Industry experience in consumer lending, commercial banking, financial services, management consulting, B2B services, B2B software, defense, security, optics, electronics, and digital media.
• Ivy League graduate with honors from University of Pennsylvania's Moore School of Engineering and Wharton School of Business (dual degree Management and Technology Program class of 1991).

EXPERTISE
• Business Development
• Executive Presentations
• Marketing Communications
• Investor & Board Relations
• International Relationships
• Continuous Improvement
• Product Management
• Startup & Turnaround
• Performance Metrics
• Process Reengineering
• Due Diligence
• Financial Modeling
Experience
General Partner & COO
Seraph Group
September 2016 - Present
Technology-focused, early-stage, venture capital firm that has raised and deployed more than $50M into more than 80 disruptive technology startups and has achieved 19 exits.

Responsible for investor relations, investment portfolio management, tech platform, and business operations.
• Advised and negotiated sale of digital media portfolio company for $29M, yielding 9x return
• Evaluated over 80 prospective investments in terms of product and market attractiveness, financial model, executive team, and valuation to select worthy of investments in 2017.
• Defined investment terms, legal construction, and marketing materials for two new venture funds, improving projected management fee collections and general partnership profitability by 20%.
• Selected and project managed transition to 3rd party financial administration firm
• Negotiated and implemented an annual sponsorship marketing program with the Angel Capital Association and its 300+ angel groups and 10,000 members.

Investor, Board Member
Neurotic Media
June 2004 - Present
Through deep relationships and technical integration with all the major music labels and numerous indie labels, Neurotic Media is a white label download and streaming music technology platform that enables retailers, consumer brands, artists, and music companies an ability to efficiently sell or stream digital music.
Skills
Business Strategy
Financial Analysis
Mergers & Acquisitions
Consulting
Entrepreneurship
Investment Banking
Marketing Strategy
Sales Management
Start-ups
Business Development
Financial Management
raising capital
International Sales
Marketing Communications
Strategic Partnerships
Relationship Development
Program Management
Product Management
Product Marketing
Business Intelligence
Management
Integration
Angel Investing
Team Building
Change Management
Leadership
Business Process Improvement
International Business
Product Launch
Global Business Development
Telecommunications
Operations Management
Product Design
Security
Thermal Imaging
Surveillance
Physical Security
Alliance Formation
Capital Allocation
Financial Services
Investor Relations
Investor Presentations
Partner Management
Public Speaking
Writing
Contractual Agreements
Creative Problem Solving
close
Partner Description