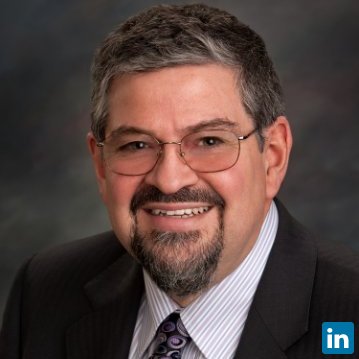 Mike Schweitzer, MD, MBA
Principal Population Health ◆ CMO Bundled Payments ◆ CCO Perioperative Surgical Home

Location: Tampa/St. Petersburg, Florida Area
0
0
0
0
Level: LEVEL 01
12 month points: 10 pts
Total points: 10 pts
Focus:

Contributions are valued by peers

Accountability:

Thoroughly contributes in all areas

Sense of Urgency:

Consistently responds in a timely fashion

Team:

Frequently supports and responds to peers
Summary
Results-oriented physician executive with extensive leadership, management, clinical and consulting experiences. Expertise in Clinical and Organizational Transformation processes involving change: Team Leadership & Collaboration development, Bundled Payments, Co-management, Pay-for-Performance, Physician Compact to align incentives, Patient Centered Medical Homes, Population Health, and strategic planning for Clinically Integrated Networks & ACO's. Demonstrated leadership with healthcare organizations to gain performance improvements in a multitude of areas including operational, financial, and analytical plus improved physician and patient satisfaction. Proven ability to lead and manage organizational interfaces while reducing silo barriers with clinicians, hospital and clinic operations, healthcare systems, and senior leadership. Extensive experience with hospitals, health systems, physician practices, supply chain optimization, utilization management, risk management, contracting strategies, state and federal government agencies.

◆ Nationally recognized speaker and leader of the Perioperative Surgical Home (PSH). The PSH is a patient-centered, physician-led multidisciplinary, and team-based system of coordinated surgical care achieving the triple aim.

PSH Case Study 2015: http://www.hfma.org/Leadership/E-Bulletins/2015/September/Martin_Health_Pilots_NewModel_to_Coordinate_Surgical_Care/

Perioperative Surgical Home development:
What is a Perioperative Surgical Home? American Academy of Orthopedic Surgeons (AAOS) June 2014 article.

The Perioperative Surgical Home Model, ASA Newsletter, Vol. 7 #6 June 2013 (lead author)

On October 5, 2012, Mike Schweitzer, M.D., M.B.A., represented ASA at a special White House "Physician Specialties and Delivery System Transformation Roundtable Discussion." Key health care policy leaders from the White House, the Centers for Medicare & Medicaid Services (CMS) and the Department of Health and Human Services (HHS) were present.
Experience
Principal Population Health, Chief Medical Officer for Bundled Payments
Premier, Inc
February 2016 - Present
Dr. Schweitzer provides clinical leadership in several key areas, including as the Chief Medical Officer of Premier's Bundled Payment Services, the Chief Clinical Officer of the American Society of Anesthesiologists' Perioperative Surgical Home (PSH) Learning Collaborative, and as a physician consultant in several areas, including Clinically Integrated Networks (CINs) and care redesign. In addition, Mike will be using his clinical expertise to assist Premier's members of our Population Health Management (PHM) Collaborative.
Medical Director, PSH Learning Collaborative
American Society of Anesthesiologists®
November 1999 - Present
Earned By
Selected by sponsor:
Comments on posts: