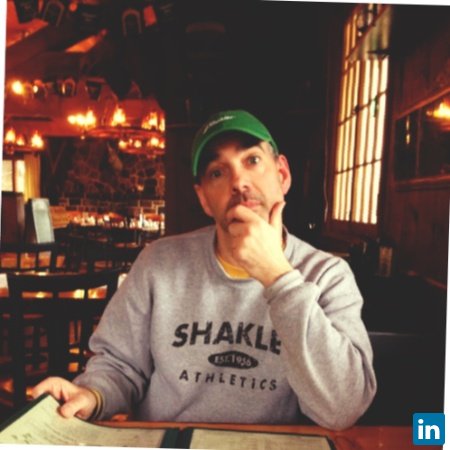 Owner CEO at Lucas Wellness - Health & Lifestyle Team/Shaklee Distributor
RSC at AT&T Mobility
Awards Earned:
0
0
0
0
0
Level: LEVEL 01 (12mo pts: 0 pts)
Lifetime points: 53 pts View details
Thought Leadership:
% performance based on average of all engagements
Selected: % of applied
Recognized: Contributions valued by peers
Peer Support: Percentile of active participants
Profile
Summary
Working for number one natural nutrition company in the US, We have shown people a path to a healthier lifestyle for over 10 years.

Shaklee has been doing it back when green was just a color and biodegradable was barely a word. In fact, as early as 1960, Shaklee made one of the first biodegradable household cleaners ever. And Shaklee was the first company in the world to obtain Climate Neutral™ certification and totally offset our CO2 emissions, resulting in a net zero impact on the environment.

We do what we do because I think it is essential to do our small part as part of the movement to make people and the planet healthier. In doing so, we believe each of our contributions put together will create the major change we wish to see in the world.

One of my areas of expertise is weight loss consulting. Our weight loss program, Shaklee 180, offers a clinically proven weight loss system that has helped me and my clients lose weight healthy & sustainably.

The benefits include:

Clinically proven to help lose weight at a sustainable rate.
Non-GMO soy protein
Low glycemic
No artificial flavors, colors, sweeteners, or preservatives added
Gluten free
Lactose free
Kosher
Probiotics for healthy digestion
ALA Omega-3 Fatty Acids
Leucine to preserve lean muscle

We also carry heathy nutrition, healthy foundations, healthy home, & healthy beauty products in harmony with nature.

Shaklee also offers you a chance to own your own business by helping others with the only natural nutrition products on the market! Contact me if you're looking for extra income while helping others reach their health and wellness goals.

My contact info is below if you have any questions

Cell: 218-428-4448
Office: 715-817-8787
Email: lucaswellness@yahoo.com

Have a healthy and prosperous day!
Get Well. Live Amazing!

Mike

Specialties: Distribution of natural products, social networking, creating healthy lifestyles, radio production, weight loss consulting.
Experience
Owner CEO
Lucas Wellness - Health & Lifestyle Team/Shaklee Distributor
October 2007 - Present
We share the gift of Shaklee products with family, friends and people who are searching for healthy lifestyle change and and or income opportunity. Shaklee products are earth friendly, and have been since 1956. The income possibilities are endless! What a great company we work for, creating healthy lives and a healthy planet. MJ's Healthy Way-Sharing the gift of green, naturally...
RSC
AT&T Mobility
June 2004 - Present
I am currently employed as a Retail Sales Consultant and a former Assistant Store Manager with AT&T.
Skills
Social Networking
Public Speaking
Blogging
Public Relations
Fundraising
Video
Customer Service
Healthy Lifestyles
Coaching
Social Media
Editing
Radio Producing
Event Planning
Small Business
Creative Writing
Promotions
Radio
Facebook
Teaching
Event Management
Video Production
Social Media Marketing
Broadcast
Video Editing
Advertising
Storytelling
Press Releases
Entrepreneurship
Marketing
Copy Editing
Leadership
Newsletters
Photography
Television
Copywriting
Radio Broadcasting
Publicity
Nonprofits
Commercials
Film
New Media
Marketing Strategy
Multimedia
Radio Host
Online Advertising
Marketing Communications
Entertainment
Online Marketing
Media Relations
Content Strategy
close
Partner Description