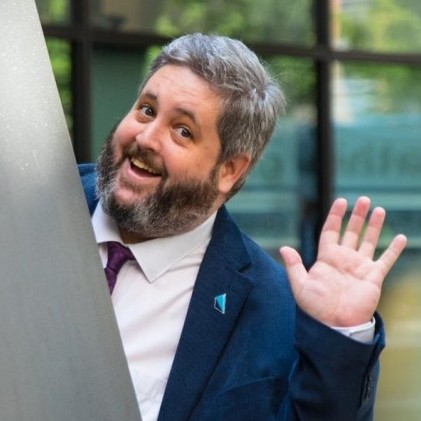 Matthew Craig-Greene
Investor Relations, Communications, Marketing, Social Media for Private Equity, Traditional and Alternative Assets
location_on London, United Kingdom
Advisor at Family Office Data Alliance
Managing Director | IR & Marketing at MJ Hudson
Awards Earned:
0
0
0
0
0
Level: LEVEL 01 (12mo pts: 10 pts)
Lifetime points: 15 pts View details
Thought Leadership:
% performance based on average of all engagements
Selected: % of applied
Recognized: Contributions valued by peers
Peer Support: Percentile of active participants
Profile
Summary
I have worked for nearly 20 years in the technology and private funds markets (chiefly the private equity industry and alternative assets), for clients in Europe, North America, South America, Africa, Asia and Australia. I have a broad and strong network within these markets, with a focus on specialist investor relations and investment teams at private equity firms and fund selectors at pension funds, asset managers and family offices in Europe as well as industry bodies, globally.

I have contributed to fundraising projects that secured investments in excess of £5bn and have advised some of the world's largest fund managers and their partners.

I have worked with some excellent groups, including the following: NorthEdge Capital, Apax Partners, 3i, LDC, BVCA, AVCAL, KPMG, Fidelity, Lazard, Grant Thornton, Coller Capital, UBS, PAI, IK Investment Partners, CNEI, CVC, Bowmark, JP Morgan, GAM, Graphite Capital, HG Capital, DBSA, EMPEA, AfDB.

Specialties: Private equity, private real estate, venture capital, hedge funds, retail investment distribution, alternative investment vehicles, institutional asset management, fund selection, fundraising, market positioning and other strategic analyses for the private equity, venture capital, hedge fund and mainstream investment industries, deal origination. Information design, financial marketing and communications.
Experience
Advisor
Family Office Data Alliance
September 2015 - Present
Managing Director | IR & Marketing
MJ Hudson
June 2013 - Present
I am a subject matter expert on marketing and communications for and within the private equity, hedge and other alternative assets industries.

I help my clients better understand how they are perceived in the market place and how to usefully and credibly stand out. I help them develop new partnerships with investors and other potential partners and I help them strengthen existing relationships.

As part of the MJ Hudson leadership team, I work with my peers and business partners to develop innovative, integrated solutions to help our clients avoid issues and achieve their goals.

My focus is where communications and marketing impacts fundraising, investor relations and other areas of operations. My experience ranges from messaging and strategy through to production of formal fund marketing documentation (PPMs, IMs, pitchbooks, teasers etc.) and other materials, both on- and offline.

I am a pioneer in the safe and effective use of social media in private equity.

I frequently address the industry at conferences (SuperReturn series, AltAssets events, Private Equity Investor Relations conference, AVCJ Forum, Unquote events, Oxford University Saïd Business School, Private Equity Africa) and have served as a judge on Private Equity Africa's awards since their inception.
I founded and now manage the largest group (30,000 members) on LinkedIn with a dedicated focus on private equity and venture capital fundraising and fund investment. The group hosts subgroups for investor relations and other senior GP staff to discuss fundraising, investor relations and related issues with placement agents and LPs.
Skills
Strategy
Investor Relations
Private Equity
Venture Capital
Hedge Funds
Mergers & Acquisitions
Investments
Investment Banking
Due Diligence
Business Strategy
Corporate Finance
Entrepreneurship
Strategic Planning
Valuation
Mergers
Emerging Markets
Finance
Management
Start-ups
Financial Markets
Business Planning
Financial Analysis
Market Research
Restructuring
Leadership
Financial Modeling
Marketing
Capital Markets
Management Consulting
Fundraising
Marketing Communications
Project Management
Mutual Funds
Portfolio Management
Asset Management
Capital
Buyouts
Analysis
Investment Strategies
Growth Capital
Institutional Investors
Competitive Analysis
Economics
Research
Data Analysis
Financial Services
Team Management
Fund Distribution
Asset Managment
Strategic Partnerships
Institutional Investments
LBO
Executive Management
Industries
Venture Capital
Hedge Funds
close
Partner Description