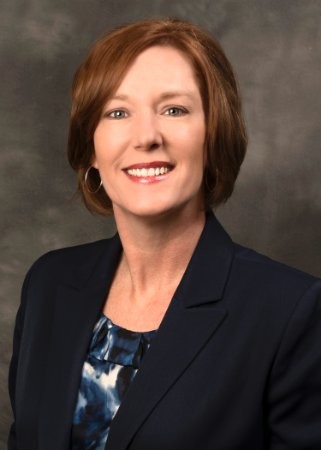 Liz Reich
Vice President - Global Supply Chain, MasterCard Worldwide
Focus:

Contributions are valued by peers

Accountability:

Thoroughly contributes in all areas

Sense of Urgency:

Consistently responds in a timely fashion

Team:

Frequently supports and responds to peers
Location: Greater St. Louis Area
0
0
0
0
Level: LEVEL 01
12 month points: 17 ptsView details
Total points: 17 pts
Summary
Highly successful collaborator with a cunning approach to problem solving and responsive to changing business needs and objectives.

Career professional in Global Sourcing, Procurement, IT Asset Management, Supplier Relationship Management and Business Process Outsourcing. Dynamic leader with extensive experience building and leading globally diverse teams focused on supply chain, software compliance, telecommunications expense management, logistics, and trade compliance. Recognized for introducing innovative strategies and technologies focused on operational expense efficiencies, cost reduction and third party regulatory compliance.

Specialties: Leadership | Collaboration | Contract Negotiation | Operations Shared Services | Procurement| Merger and Acquisition Integration Planning | Trade Compliance | Technology Category Sourcing | Administration | Expense Management| Contingent Labor Management | Managed Service Programs
Experience
Vice President, Global Supply Chain
MasterCard
February 2010 - Present
Vice President, Global Supply Chain: October 2017 – Present
Leading Global Evolution of Corporate Services Category Strategy from design/concept to implement/measure of Human Resources, Legal, Benefits, Travel, Real Estate and Professional Services with annual spend of $450M.

Vice President, Operations & Technology, Global IT Asset Management: 2012 – 2017
Managed four teams with a global workforce supporting over 80 corporate sites, 3000 end-point locations with purchasing, logistics, inventory, software compliance, supplier relationship management and audit remediation for an annual spend of $450M.

Director, Worldwide Finance, Sourcing & Supplier Management: 2010 – 2012
Managed $55M in Telecommunications and Network Services spend. Category Strategy successes included leveraging supply base for Telepresence solution, shortening acquisition cycle for core standardized network equipment, and completing the sourcing/contract development for a global telecom expense management solution.
Earned By
Selected by sponsor:
Comments on posts: