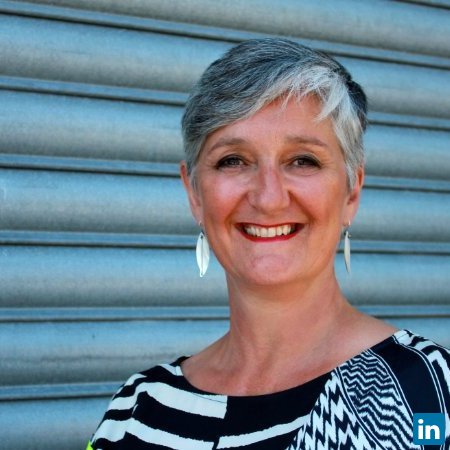 Leah Fisher
Chief Engagement Officer ON-Brand Partners | Facilitator | Community mentor | Conversation shaper

Location: Auckland, New Zealand
0
0
0
1
Level: LEVEL 02
12 month points: 65 pts
Total points: 65 pts
Focus:

Contributions are valued by peers

Accountability:

Thoroughly contributes in all areas

Sense of Urgency:

Consistently responds in a timely fashion

Team:

Frequently supports and responds to peers
Summary
How do you get everyone in the business aligned and engaged around things that matter?

That's what occupies most of my thinking and development time. Creating engaging and exciting ways to help improve business performance as well as creating great places to work, with leaders who want to make a difference.

We're conversation specialists - getting people talking about what matter most to the business and brand. And taking action to make it happen. Whether that's talking about customer focus, leadership approaches, making process easy or personal development. ON-Brand partners and TakeON! are taking a different approach. We know the problems not in the thinking, it's in the doing - we're good at the doing as well!

We are NZ based, with some great thinking and typical can do approach and have partners around the world to help deliver customer solutions.

My skills:
- facilitation, presentation, consulting and coaching
- solution design, event planning and project management
- operations management, business development

My passions:
- people development, organisational development, personal development
- reading, writing and movies
- food and wine, dogs, travel and beaches

My credentials:
MBA - OD and Change Management specialisation
Accredited facilitator for:
Myers Briggs Type Indicator - series 2
Team Management Service tools including Team Management Index, LPI, SIA etc
Branded Customer Service consultant
Emotional Intelligence for Leaders
Experience
Chief Engagement Officer
ON-Brand Partners
January 2007 - Present
ON-Brand partners - exciting companies. Critical to organisational success is the ability to focus on the doing, not just the thinking. Changing mindsets. Aligning Behaviours, Shaping conversations. Building positive momentum through positive conversations. Building communities internally to deliver results. I help to empower companies to do this for themselves through facilitation and programme delivery as well as business development for OBP.
Founding Director
TakeON!
January 2011 - Present
TakeON! helps improve business performance by getting leaders and teams talking and working on what matters most. It is a programme of tools, workshops, resources and practices that turns learning and development on its head. It's hard to explain the magic that TakeON! brings about because it empowers people to lead their own learning, encourages them to apply what they've learned back in the workplace, and share their stories and experience through the on-line platform - the ON2net. Put simply, TakeON! is exciting!