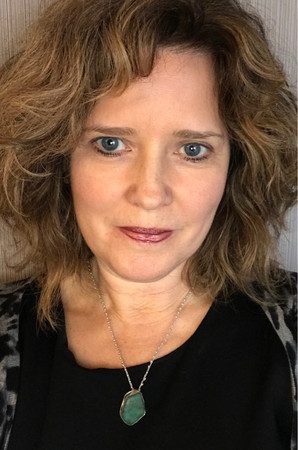 Executive Director at Can-SOLVE CKD Network
Awards Earned:
1
1
0
0
0
Level: LEVEL 01 (12mo pts: 0 pts)
Lifetime points: 65 pts View details
Thought Leadership:
% performance based on average of all engagements
Selected: % of applied
Recognized: Contributions valued by peers
Peer Support: Percentile of active participants
Profile
Summary
Heather Harris is a senior level operations professional with over 20 years experience working with teams to achieve excellence. She has focused her career in drug development, having worked with various pharma and biotech companies, non-profit organizations, academic research centres and an early stage CRO. She recently completed a secondment to the BC SPOR SUPPORT Unit working towards building and enhancing BC's clinical and health research enterprise. Heather was also the inaugural Director of Operations of the British Columbia Clinical Research Infrastructure Network (BCCRIN), a not for profit organization dedicated to enhancing the clinical research enterprise in BC and beyond. Currently Heather is the executive director of Can-SOLVE CKD Network, one of the recently funded CIHR SPOR chronic disease networks.

Previously, Heather served as Principal Consultant at h2h Clinical Research Services, providing clinical operations services to a variety of life sciences clients. Prior to her consulting role, she acted as Director, Clinical Operations at CANTEST Clinical Research where she stabilized an organization with high turnover and burn out and built an efficient, effective research team that received accolades from major pharmaceutical and biotech clients.

Heather's roles in industry include Associate Director, Clinical Operations at QLT Inc and Corporate Clinical Research Associate Manager at Serono International S.A. In these roles, she led clinical operations teams in Canada, the US and Australia. She also led a team of associates in the procurement of global outsourced services in jurisdictions including the UK, Argentina, Russia and Eastern Europe.

Heather serves as a member of the Board of Directors for the Network of Networks (N2) and has recently completed an MSc in Clinical Research Administration.
Experience
Executive Director
Can-SOLVE CKD Network
May 2018 - Present
Skills
Pharmaceutical Industry
5
Clinical Monitoring
Project Management
CTMS
Lifesciences
Biotechnology
Clinical Development
CRO
Oncology
Clinical Operations
Budgets
GCP
Therapeutic Areas
Drug Development
Strategic Planning
ICH-GCP
Technology Transfer
EDC
Sop
Regulatory Submissions
Biopharmaceuticals
FDA
Pharmaceutics
Clinical Data Management
Life Sciences
Validation
CRO Management
Clinical Trial Management System (CTMS)
Good Clinical Practice (GCP)
close
Partner Description