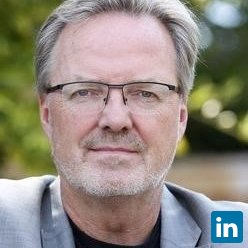 Adjunct Executive Coach at Center for Creative Leadership
President/CEO at Orlando-Ward & Associates, Inc.
Awards Earned:
0
0
0
0
0
Level: LEVEL 02 (12mo pts: 26 pts)
Rating: 5.00/5 stars (8 ratings)
Lifetime points: 91 pts View details
Thought Leadership:
% performance based on average of all engagements
Selected: % of applied
Recognized: Contributions valued by peers
Peer Support: Percentile of active participants
Profile
Summary
SUMMARY | Award-Winning, Best-Selling Author, Speaker, Consultant, Facilitator, and Executive Coach Gregg Ward has over 25 years of experience helping industry and government solve their leadership, interpersonal, professional development and organizational culture challenges.

AUTHOR | Gregg is the author of the Amazon Best-Selling book "The Respectful Leader" (Wiley, 2016), selected as an Amazon Editors' Best Book of the Month, and which won a Gold Medal in the 2018 Axiom Business Book Awards "Business Fable" category. He is also the author of "Bad Behavior, People Problems & Sticky Situations: A Toolbook for Managers and Team Leaders."

EXPERT | He is the acknowledged expert in North America and Western Europe in the use of live, professional theater, guided interactive facilitation and experiential learning as training tools on complex workplace issues.

CLIENTS | ADP, Booz Allen Hamilton, Bristol-Myers Squibb, Ericsson Wireless, Ford Motor Company, Harley-Davidson, Intel, InterContinental Hotels Group, Kaiser Permanente, Kraft Foods, QUALCOMM, Siemens, The US Navy and Warner Bros. Studios, among many others.

BACKGROUND | Gregg began his work in the mid-1980s when he was invited to serve as specialist trainer for the New York City Police Department. Since then he has developed and delivered over 2,500 separate keynote speeches, programs and seminars, facilitated scores of strategic planning sessions and offsite meetings, and coached hundreds of senior executives throughout North America and Western Europe.

MEDIA | Gregg is also a frequent guest commentator on radio, television and in print, most recently in Inc., Fast Company, The Wall Street Journal, and on Fox News. Gregg is a Board Certified Coach, a Master Certified Executive Coach, and held the Certified Management Consultant (CMC) credential for 10 years. He is also certified in the assessments FIRO-Business, Workplace Big-5, DISC and The Leadership 360.

Learn more at www.GreggWardGroup.com.
Experience
Adjunct Executive Coach
Center for Creative Leadership
October 2014 - Present
I coach executives attending the Center for Creative Leadership's week-long leadership training programs. My focus is on enhancing their learning in CCL programs and supporting them in developing practical strategies and approaches to real-world challenges and concerns that they're facing in their own organizations.
President/CEO
Orlando-Ward & Associates, Inc.
May 1997 - Present
Now a part of the Gregg Ward Group, the professional actors, writers and directors affiliated with Orlando-Ward & Associates are considered the national experts in the use of live, professional theater, interactive facilitation and experiential learning as training tools on Respectful Leadership, Diversity & Inclusion, Emotional Intelligence, Executive Presence and Organization Change.
Skills
Public Speaking
Executive Coaching
Conflict Resolution
Leadership Development
Organizational Development
Team Building
Blogging
Mentoring
Performance Management
Training
Workshop Facilitation
Human Resources
Culture Change
Team Leadership
Strategy
Program Management
Staff Development
Management
Nonprofits
Change Management
Career Counseling
Training Delivery
Interviews
Organizational Effectiveness
Consulting
Career Development
Talent Management
Instructional Design
Personal Development
Employee Training
Succession Planning
Employee Engagement
360 Feedback
Resume Writing
Organizational Design
Employee Relations
Performance Improvement
Executive Management
Career Management
Conflict Management
Diversity Training
Personnel Management
Policy
Onboarding
Business Coaching
Executive Development
MBTI
close
Partner Description