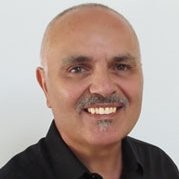 Design Manager at Strategic Connections Group, Australia
innovation Consultant at Flynn Design
Awards Earned:
0
0
0
0
0
Level: LEVEL 01 (12mo pts: 8 pts)
Lifetime points: 8 pts View details
Thought Leadership:
% performance based on average of all engagements
Selected: % of applied
Recognized: Contributions valued by peers
Peer Support: Percentile of active participants
Profile
Summary
INNOVATION & PRODUCT DEVELOPMENT
Product design engineering of Fibre Optic Forensic electro-mechanical device with R&D team to create a benchmark in fibre optic forensics. Led the design, prototyping & manufacturing of a new CSI device. Product won $52M in pre-orders & is now sold to 30 Countries.

CONTINUOUS PRODUCT IMPROVEMENT
Emergence of low-cost competitors deteriorated market share. Analysed market, facilitated cross functional brainstorming with stakeholders, identified customer values, enhanced design proposition & design engineering. Surpassed $50M revenue target over 2 years.

RESEARCH & STANDARDS
Battery e-waste caused frequent child injury. Consulted experts, researched behaviour, safety standards & best practices, established design roadmap, set up prototyping, authored IP strategy, launched product testing for approval. Mitigated injury risk by 80% over 12 months.

PROJECT MANAGEMENT
Excessive product costs threatened business sustainability. Created design audit process, defined system & process measures, identified speed to market roadblocks, managed automation designs. Boosted output & cut production costs by 45% annually.

DISRUPTIVE TECHNOLOGY
Developing countries lack financial services uptake due to poor card security. Managed the design of an IR security device for the World Bank. Obtained innovation grant, secured funding for prototyping & completed testing for development. Raised transaction security from 91% to 99.8%.

MARKET DEVELOPMENT
Headed a pioneering interactive consumer testing start-up, launched 5 licensed software & service partnerships, generated $200K revenue over 6 months, brokered partnerships, reduced service delivery cost by 50% saving $150K. Grew sales from zero to a revenue stream over $1M in first year.
Experience
Design Manager
Strategic Connections Group, Australia
May 2017 - Present
Design and engineering leader for major public transport projects.
innovation Consultant
Flynn Design
September 2013 - Present
Strategic planning centered on creative product development and project management.
Designed child resistant packaging; reduced injury risk by 80%; enabled $5M in commercialization.
o Brokered partnership between 2 leading international design firms; generated $3M in project revenue.
o Engineered financial services terminal for World Bank; boosted transaction security from 91% to 99.8%.
o Coordinated preparation and pursuit of innovation grant; secured $50K in product development funding.
o Authored design strategy for leisureware products; achieved record sales of $200K in the 1st 30 days.
Skills
Innovation Management
Strategic Planning
Start-ups
Innovative Thinking
Earned By
Selected by sponsor:
Comments on posts:
close
Partner Description