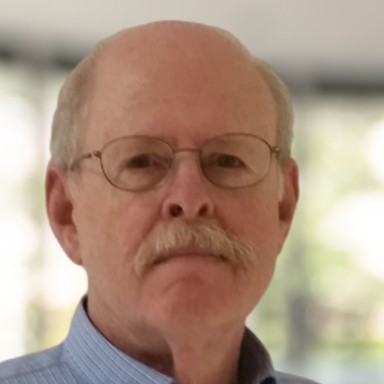 Focus:

Contributions are valued by peers

Accountability:

Thoroughly contributes in all areas

Sense of Urgency:

Consistently responds in a timely fashion

Team:

Frequently supports and responds to peers
Change Management
Business Planning
Business Management
Organizational Effectiveness
Business Strategy
Business Transformation
Executive Coaching
Consulting
Strategic Planning
Coaching
Management
Team Leadership
Strategy
Cross-functional Team Leadership
Program Management
Leadership
Business Development
New Business Development
Management Consulting
Strategic Partnerships
Entrepreneurship
Proposal Writing
Outsourcing
Start-ups
Process Improvement
Business Turn-arounds
Analysis
Revenue Enhancement
Executive Management
Small Business
Operations Management
Business Process Improvement
Cost-containment
Performance Management
Leadership Development
Competitive Analysis
Team Building
Procurement
Organizational Development
CRM
Lead Generation
Mergers & Acquisitions
Contract Negotiation
Requirements Analysis
Cost Accounting
Six Sigma
Professional Services
Telecommunications
Business Process
P&L Management
Summary
My name is Dan Light and I help organizations meet and exceed their goals. Professionals and business owners enjoy working with me because I can create and design business strategies and plans to optimize their business processes.

As a Certified Scrum Product Owner, an Evernote Certified Consultant, and a Six Sigma Black Belt, I tackle operations management scenarios with meticulous strategies based on my expertise in the following areas:

☛ Organization and Operations Management
☛ Needs Analysis
☛ Training and Development
☛ Product Management
☛ Business & Data Modeling
☛ Project Management

I have work and consulting experience with major clients including Northrop Grumman, Honeywell, Apple, Integrated Solutions, Inc., Abacus Technologies, LC Industries, 180s LLC, and L3 Communications.

Connect with me today to find out how I'll make your mission my mission, to help bring ALL of your business objectives into focus!