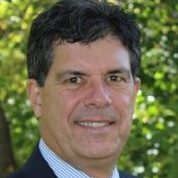 Focus:

Contributions are valued by peers

Accountability:

Thoroughly contributes in all areas

Sense of Urgency:

Consistently responds in a timely fashion

Team:

Frequently supports and responds to peers
0
0
0
0
Level: LEVEL 01
12 month points: 7 ptsView details
Lifetime points: 7 pts
Summary
Pre-Construction and Design & Construction Management Expert that Transforms Business Plans into Cost Effective and Constructible Scopes, Schedules and Budgets.

I am known . . .
■ as a Cross-Functional Collaborator that Quantifies the Design Intent to Avoid Value Engineering.
■ to Accelerate Design, Construction and Permitting efforts without Compromising Quality, Changing Scopes or Going over Budget.
■ for Defining what we Don't Know then Estimating the Appropriate Contingency.
■ as a Recovering Architect with an MBA that ensures the Details of the Business Requirements are Captured in the Design and Construction documents and General Conditions.
■ to Organize Chaos and Budget Ambiguity

Expertise in:
Commercial Real Estate | Due Diligence | Pre-Construction | Conceptual Estimating | Design & Construction Management | Scheduling | Contract Negotiations | Team Building | Servant Leader
Experience
Vice-President/Director - Pre-Construction, Design & Construction Management, Contracts
Letson Lund - Consulting / Representation
August 2018 - Present
- Project or contract based work.
- Providing expertise in due diligence, conceptual estimating, scheduling, risk mitigation, contingency development and management. You have to know what you don't know.
- Project Advocate that balances NEEDS (scope), Timing (schedule), PRO-FORMA (more than just budget) and QUALITY.
- Proven ability to moved a estate project from an idea to completion.
Vice President, Construction/Pre-Construction/Tenant Coordination
WS Development
February 2017 - August 2018
Led a team of 20+ for construction management, tenant coordination, pre-construction, planning, budgeting and scheduling foe the design and construction of landlord work and over 150 retail tenant openings annually across 80+ portfolio properties in New England, MS, FL and WI and led an additional 600,000 SF of ground-up, re-development, and remodel construction.
Project Executive / Sustainability Leader
THOR Companies
December 2014 - July 2016
Won $8 million in construction, design/build commercial work; created the initial concept and deal parameters for the $35 million mixed-use development in North Minneapolis.
Regional Construction Manager / Senior Group Manager - Pre-construction + Compliance
Target Corporation
May 2005 - July 2013
- Regional Construction Manager, Urban / Non-Prototype Stores: Led cross-functional team to improve the Urban Store Development Process: Reduced time to market by 9 months, improved construction completeness scores from 4 to 8 (scale of 10), and reduced budget variances from +/- 40% to +/- 3%; Supervised 10- person Urban Store and Redevelopment team for $300 to $500 million of store capital spend each year

- Senior Group Manager, Pre-Construction and Compliance: Created and Supervised 20+ person Pre- Construction and Code / Environmental Compliance Team that reduced capital expenses $2 to $8 million per year; led pre-construction and feasibility analysis efforts for all future Target stores, including Canada
Program Executive, Target India Property Development, Bangalore, India (overlapped with above roles)
Target Corporation
March 2007 - April 2009
Led real estate, design, corporate services, construction management and consultant team to identify, design and construct new $50 million office for 2,500 staff in Bangalore India in less than 2 years and under budget.
Director & Senior Director of Construction
Opus Group - San Francisco + Philadelphia
June 2000 - May 2005
Director of Design/Build – Northern CA Region: Promoted to run 40-person San Francisco office to re-align roles and drive profitable results (completed turn-around in 18 months); Completed design/construction management of office, multi-family housing, warehouse and office/warehouse projects totaling $211 million

Senior Director of Design/Build – New England/Mid-Atlantic Region: Promoted to Philadelphia market to lead best practice training for Design/Build, Real Estate Development and grew Philadelphia's Design/Build backlog from $9 million to $130 million
Senior Project Manager - Design/Build
Opus Group - Phoenix, AZ
November 1997 - June 2000
On-Site Design/Construction Management leader over $98 million mixed use development of 29 story office (550,000 SF), two-story retail (100,000 SF), three-level below grade parking (1,700 stalls) and pad for future 700+ room hotel
Managing Partner | Program Manager | Owner Representative
Letson Lund - Consulting / Representation
October 2013 - December 2014
Developed scope, budget, design, established deal terms, created schedule commitments and gained historic / tax credit approvals for two historic retrofit mixed-use projects (train station/retail/hotel - $22M; low income & senior housing/retail/office - $77M) with public/private stakeholders, unresolved scopes, stressed budgets and competing requirements.
Designer, Financial Analyst, Product Planner, Project Manager, Project Executive
Chrysler, Opus Group, Rottlund Homes, US Federal Courthouse
August 1983 - November 1997
Over 12+ years of Project Specific Experience which developed my expertise in all aspects of the design and construction process from conceptual estimating and pre-construction through project close-out.

BECHTEL-PARK TOWER PROPERTIES, LP, Minneapolis MN: May 1994 to Nov 1997
- Project & Design-Build Executive: $100 M U.S. Federal Courthouse using KPF Architects & Turner Construction

ROTTLUND HOMES, Minneapolis, MN: Dec 1992 to May 1994
- On-Site Superintendent / Project Manager: Completed 120 townhouse units & site work at three sites

OPUS GROUP (round one), Minneapolis, MN: Sep 1985 to Dec 1992
- Project Manager/Associate Project Manager Design/Build: High Rise Office & TI + High Rise Hotel

CHRYSLER CORPORATION, Detroit, MI: Aug 1983 to Feb 1985
- Advanced Financial Analyst, New Car Programs – ROI and Investment Analysis for Executive Approval
- Product Planner, Dodge Ram Pickup program – received approval for $550 M capital investment

VARIOUS COMMERCIAL & RESIDENTIAL ARCHITECTURAL FIRMS, Minneapolis, MN: 1978 to 1985
- Designer, Drafter, Operations Manager, Team Leader: Total: Three years as a full-time employee
Earned By
Selected by sponsor:
Comments on posts: