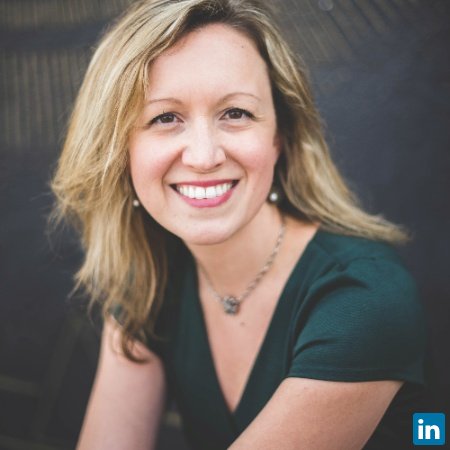 Ariel Snapp
Coach for Creatives, CX/UX Consultant, Storyteller, Social Change Advocate
Focus:

Contributions are valued by peers

Accountability:

Thoroughly contributes in all areas

Sense of Urgency:

Consistently responds in a timely fashion

Team:

Frequently supports and responds to peers
Location: Greater Denver Area
0
0
0
0
Level: LEVEL 02
12 month points: 91 ptsView details
Total points: 91 pts
SEO
User Interface Design
E-commerce
Web Design
Online Marketing
Corporate Branding
Project Management
Online Advertising
Corporate Websites
User Interface
Social Media
Usability
Email Marketing
PPC
Experience Design
Marketing Strategy
Prototype
Creative Strategy
Interaction Design
SaaS
Strategy
UX
Application Design
Web Analytics
Digital Branding
Branding & Identity
Prototyping
Mobile Applications
Leadership
Usability Testing
Business Strategy
Marketing
Agile Methodologies
User Experience Design
Management
Advertising
Story Mapping
Customer Journey Mapping
Search Engine Optimization (SEO)
Voice of the Customer
Analytics
Consulting
Summary
I help purpose based business leaders and creatives evolve to transform organizations into socially conscious, client-obsessed, industry disruptors.

* Amplify your brand's connection to social impact through campaigns that weave your social responsibility story into your cross-channel customer and employee strategy
* User experience for technology & customer experience management
* Marketing as a vehicle for brand obsession, social awareness and generating revenue as a vehicle for social good
* Design thinking and workshop facilitation
* Leadership development and coaching
* Innovation through introducing disruptive ideas into existing business models
* Innovation for technology including innovation challenges, hackathons, brainstorming and workshops
* Interaction design of user interfaces
* Innovation for Employee Experience
* Depth as a service to combine mixed methods of customer and market research to align to strategic opportunities and discover truly untapped market opportunities

I coach creatives, female executives and empathic leaders who have a self-reflective process established. Areas I specialize in include: relational and embodied leadership, work/life integration, finding and amplifying your voice, life design for creatives and developing and creating optimal team dynamics.

I'm an artist and an author. I've run creative businesses and lead creative teams for 15 years. I have been empathizing with customers and employees around their needs in life and how that applies to the context of modern day business.

I am passionate about bringing design thinking to the social and political systems that govern our society as a whole. Using empathy and discovery as a tool to unite people under a common goal, we can create a truly better world.
Experience
Customer Experience Leader
Willis Towers Watson
November 2012 - Present
I am now leading a Customer Experience Program that includes customer and employee voice and cross functional holistic improvements across the ecosystem for our HR software business.

Most recently, I introduced challenge based hackathons which created innovation in emerging and poorly solved human capital and talent management areas. It also energized and empowered agile teams to think out of the box and act more collaboratively.

We've developed a value chain model focused on outcomes for the customer and end user health in a B2B environment which leverages quantitative and qualitative data to drive business strategy and product decisions.

Our User Experience and Customer Experience programs are organizationally aligned and work together, with the UX team focused on HR Software products.

Previous Role: UX Strategy Director, Product Design
I lead a global UX and UI group across a suite of software as a service enterprise products in the HR industry. We incorporate research driven design into a strategic direction to enhance, innovate and differentiate a mixed model of both consulting and software solutions. The findings from our studies cross silos and help to improve the customer experience across functions when delivering a B2B solution.

Responsibilities include coaching, training, facilitation, staffing, project management, talent management. I work directly with business leaders as a bridge between strategy and great product design.

My teams use strategic ideation sessions to help determine the market and direction of a product and then incorporate lean methodologies to quickly iterate and test out concepts with users and stakeholders before they are built, saving time and costly engineering rework.
Creativity Coach and CX/UX Consultant
Ariel Grace Snapp Enterprises
January 2018 - Present
Creativity & Embodied Leadership: I help creatives channel their gifts into practical ways of expressing and service. Regardless of leadership style, I teach and coach around relational and embodied leadership in a holistic manner so that the leaders of today and tomorrow create a world where human needs are integrated into world ethos.

People-Centric Consulting in Customer and User Experience: I align my energy with organizations willing to make the shift from the top-down towards people-centric investments. It doesn't mean surface scratching and band-aiding things that are not working – though that can also be effective over time. It means uprooting and overhauling what is not working any longer. Large businesses are being disrupted because startups have figured this out. It is time to disrupt from the inside with people-focused processes and investments.
Earned By
Selected by sponsor:
Comments on posts:
Likes:
Favorited: