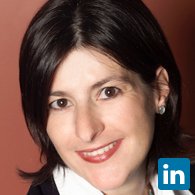 General Manager EMEA at SkyKick
Awards Earned:
0
0
0
0
0
Level: LEVEL 01 (12mo pts: 0 pts)
Rating: 5.00/5 stars (7 ratings)
Lifetime points: 36 pts View details
Thought Leadership:
% performance based on average of all engagements
Selected: % of applied
Recognized: Contributions valued by peers
Peer Support: Percentile of active participants
Profile
Summary
I am a passionate business leader with international experience in senior marketing, sales and general management roles. I'm most energized when I am driving change and leading strategy and sales for new innovations. I have been fortunate to have been part of the early team leading the Cloud evolution at Microsoft, worked for a dotcom startup and ran new media marketing for an entertainment company. With international experience in companies large and small, I've been privileged to work in Asia, Latin America and Europe.
Experience
General Manager EMEA
SkyKick
April 2016 - Present
Skykick is a young and exciting Cloud Management vendor with a mission to help IT companies build more successful cloud businesses. As we expand into EMEA I am responsible for developing strong partnerships, building the SkyKick brand, growing our teams and leading the successful expansion in the region from our office in Amsterdam.
Skills
Cloud Computing
Strategy
Business Development
SaaS
Management
Channel Partners
Strategic Partnerships
Start-ups
Leadership
Channel
Marketing
Microsoft Technologies
Channel Sales
Earned By
Selected by sponsor:
Comments on posts:
Likes:
close
Partner Description