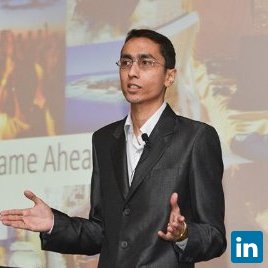 Share
Share

https://currnt.com/@Harish_Shah?src=grefurl
Summary
An autodidact and a polymath who strives to stay ahead of his time, Harish effectively and efficiently balances being Singapore's first local born Professional Futurist, a Coach for Hire and a hands-on Dad.

As a Futurist, he has become a critical reference point for other Professional Futurists worldwide in the areas of Technological Business Foresight. He is endearingly referred to most commonly as "The Singapore Futurist", apart from also being called "The Asian Futurist" and "The Millennial Futurist". His areas of Consulting and Keynotes include, though are not limited to, Industry 4.0, HR 4.0, Organisational Future Proofing, Product Development, Marketing & Growth Strategy, Strategic Foresight, Systems Thinking, Scenario Planning and X Reality (XR).

As a Coach, Harish works with clients across generations from iGen to Baby Boomers from a wide range backgrounds for a variety of different objectives.

Harish is a seasoned Public Speaker and Presenter, who leaves a distinct mark with his high energy and unrivaled enthusiasm.

Harish's prior work experience spans across being an HR Consultant to some of the world's leading corporations operating regionally out of Singapore, Business Set-up & Incorporation Services, Journalism, Order Management, Exhibition Sales, Coaching challenged personalities, managing large scale Training and Selling Industrial Services.

Harish is contactable at +65 94510637. He is on Viber and WhatsApp.
Rewards expand_more
Rewards
0
0
0
0
Level: LEVEL 01 (12mo pts: 0 pts)
Lifetime points: 30 pts
Experience expand_more
Sole-Proprietor, Consultant, Futurist, Strategist and Speaker at Stratserv Consultancy
Sole-Proprietor, Coach, Facilitator, Trainer and Motivational Speaker at Mind Evolution
---
Panel
Understanding the Challenges of Workshop Facilitators in Qualitative Market Research




chat_bubble Last comment 44 months ago
Current title:
Current company:
Profile Summary:
Twitter:
Facebook:
Linkedin:
Instagram:
close
Partner Description
Tell everyone what your Post is about
Banner Image



close
arrow_back Add tags to your Talk
Tags help us put your talk in the eyes of people that could be potentially interested in participating
---
Add at least 3 tags
Your tags
---
close
Start a Talk
Share articles, books, podcasts, ideas or questions that you think are important for other professionals to stay fresh and relevant.
---
close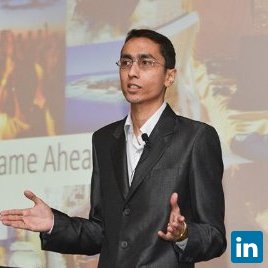 Harish Shah
The Singapore Futurist | Coach Harry | Speaker
Comments

Keep the conversation going