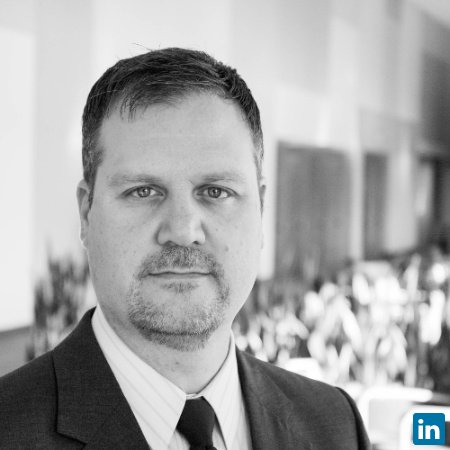 Focus:

Contributions are valued by peers

Accountability:

Thoroughly contributes in all areas

Sense of Urgency:

Consistently responds in a timely fashion

Team:

Frequently supports and responds to peers
Business Analysis
Project Management
Strategic Planning
Marketing Strategy
Brand Management
System Deployment
System Design
System Testing
System Architecture
Executive Reporting
Management
Graphic Design
Program Management
Web Design
Process Improvement
Process Management
Innovation Management
Innovation Development
Innovation Consulting
Market Analysis
Competitive Analysis
Analytics
Microsoft Office
Adobe Creative Suite
HTML
Database Design
SharePoint
PMP
Leadership
Business Process Improvement
Vendor Management
Consulting
Marketing
Business Development
Team Leadership
Strategic Partnerships
Professional Services
Product Marketing
Cross-functional Team Leadership
Enterprise Software
Software Documentation
Product Management
IT Project & Program Management
Summary
Innovation means a lot of things to different people so I'll give you my version. Innovation is the way you see, think about, and interact with the world. While most people describe "innovation" as a noun or the output (e.g. iPhone, automobile, Internet), I think of "innovation" as a verb, as in "innovating," akin to problem solving, building, making, tinkering, seeing, understanding. In my world view, innovation is how we decide to travel, not where we decide to travel to.

To this end, being good at innovation means having a mindset that is properly aligned with a skillset and a toolset. Like a good mechanic, carpenter, or engineer, not committing to a single tool to complete a job, but having the knowledge and skill to deploy a variety of tools for any given situation is the way of becoming the best possible innovator.

I am skilled at: crowd-sourcing, facilitation, Lean Startup, Business Model Generation (business model canvas, value proposition canvas), startup coaching, human-centered design, product design, and business strategy. I have developed two proprietary tools, the Innovation Program Handbook assessment and Innovation IQ, an innovation project assessment, risk manager, health check, and decision-making tool.
Experience
Founder
Innovation IQ
June 2016 - Present
Even with great methodologies like Human Centered Design and The Lean Startup, business and product innovation can fall victim to confirmation bias. Innovation IQ applies analytics to drive out bias in the evaluation, decision making, and validation of innovation projects. Access for free at: www.iiq.us.com
Business, Product and Innovation; Crowd-Sourcing Guru; Innovation Methods
Unlabel Innovation
June 2013 - Present
Business, Product, and Innovation Consultant; Crowdsourcing Expert

Helping organizations with business strategy, product development, and innovation program design that fits their employee and leadership culture based on hands-on experience with business strategy, operations, and corporate innovation programs using my deep knowledge of program execution coupled with innovation methodology. In short, I get things done. Clients include:

Financial Services Industry: 2015 to Present
Minnetonka Public Schools: 2013 to Present
Technology Industry: 2015 to Present
Healthcare Industry: 2016 to Present

Startup Advising

Providing a variety of services and support for startups, including: strategy, market analysis, value proposition definition, business modeling, product development, persona development, marketing strategy, marketing messaging, financial modeling, pricing, market research, testing/QA, prototyping, customer insights, and business development.

Proxi by Incente: 2016 to Present
Behavorial Healthcare technology startup: http://my-proxi.com/

Ready to Work Business Collaborative: 2016 to Present
Rockefeller Foundation Non-for-Profit with a focus on hiring best practices in marginalized workforce categories. Co-founded by Wells Fargo, Principal Financial Group, PG&E, US Bank, and Frontier Communications: https://rtwbc.org/

Crowdsourcing Expert
theDifference Consulting
January 2017 - Present
Provide expertise in the design and delivery of crowdsourcing strategies, techniques, and software to clients of the firm; leveraging 8 years of global experience from over a dozen corporate crowdsourcing program deployments (client side experience).
Earned By
Selected by sponsor:
Comments on posts:
Likes:
Other