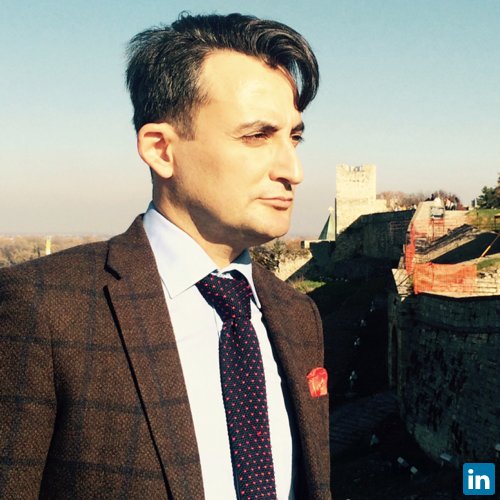 Gokhan Gokceoglu
Audit & Risk Management Consultant/Contractor with PM & BA, IT Audit & Cyber Security Expertise
location_on London, United Kingdom
Managing Director at MACGORMAN CONSULTANCY LTD
Awards Earned:
0
0
0
0
0
Level: LEVEL 01 (12mo pts: 0 pts)
Lifetime points: 15 pts View details
Thought Leadership:
% performance based on average of all engagements
Selected: % of applied
Recognized: Contributions valued by peers
Peer Support: Percentile of active participants
Profile
Summary
Strategic and hands-on audit and risk management professional expert at controlling/monitoring, financial services and retail/banking/investment management. An accomplished change agent with 15+ years track record of revitalizing, restructuring, accelerating growth, and contributing ROE maximization of different sectors in intensively competitive global markets. Repeatedly delivered rapid and sustainable performance improvements as the Audit & RM Executive in diverse sectors: Championed effective audit and IT audit applications, spearheaded risk mitigation systems, transformed infrastructure systems, spurred revenue growth, accelerated international investment decisions and administered transition projects. Recognized for ability to distill complex issues to fundamentals, create blueprints for continuous performance through audit, risk management and control mechanisms.
Experience
Managing Director
MACGORMAN CONSULTANCY LTD
July 2016 - Present
MacGorman is a UK based company that provides consultancy services on a wide array of areas; audit, risk management, transition/change project management, IT modeling/development solutions, e-learning and training, on a contract basis, at the multinational level and with proven track record/referrals from the clientele. The initial principle is presenting perfection at its best and the ultimate goal is to become a trustworthy solution partner for all entities dealt with, always attaining the same vigorous standards.

Possessing extensive experience on diverse professional fields with multinational certifications, MacGorman stands out with its challenging objectives of becoming a standard setter as regards the consultancy services in line with the pace of current business environment. Moreover, MacGorman boasts to have already completed engagements/projects under its corporate belt as a contractor. Hence, its mission to synergistically streamline premium "outside the box" thinking and to approach work with passion and commitment have obtained demonstrable examples as clientele referral, as well.
Skills
Internal Audit
Internal Controls
Risk Management
Financial Analysis
Financial Risk
Enterprise Risk Management
Banking
Finance
Corporate Governance
Corporate Finance
Assurance
Operational Risk
Management
CPA
Financial Audits
Risk Assessment
Credit
Fraud
IFRS
@Risk
Due Diligence
Managerial Finance
Accounting
Financial Reporting
Certified Seminar Leader
Governance
Certification in Risk Management Assurance
Certified Public Accountant
CCSA (Certification in Control Self Assessment)
IT Audit
Restructuring
Leadership
Mergers & Acquisitions
Strategy
Consulting
Financial Services
Financial Modeling
Consolidation
Business Strategy
Cash Flow
Business Planning
Financial Accounting
Strategic Planning
Analytical Skills
Management Consulting
Sarbanes-Oxley Act
External Audit
Project Management
Credit Risk
Cyber-security
close
Partner Description