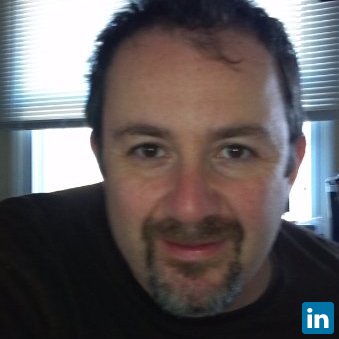 Gary Feinstein
Director of IT Security & Compliance at Michael Kors
location_on Greater New York City Area

Director of IT Security & Compliance at Michael Kors
Awards Earned:
0
0
0
0
0
Level: LEVEL 01 (12mo pts: 2 pts)
Lifetime points: 22 pts View details
Thought Leadership:
% performance based on average of all engagements
Selected: % of applied
Recognized: Contributions valued by peers
Peer Support: Percentile of active participants
Profile
Summary
20 years experience directing Information Technology operations, personnel, networks and projects. Track record of increasing responsibility in personnel development, secure network design, systems analysis and full lifecycle project management. Consistently align technology resources with business requirements while reducing operating and overhead costs. Proficiencies include:

Staff Management & Leadership
IT Governance & Compliance
Network & Data Center Management
Infrastructure Design and Implementation
Risk Assessment
Contract Negotiations and Management
Cost Containment
Strategic and Business Planning

CISA / CISSP / MSCE / CCNA / CCDA
Experience
Director of IT Security & Compliance
Michael Kors
November 2012 - Present
Reporting to CIO, oversees all security operations for a global multi-billion dollar retailer. Acts as primary liaison with external audit firms and ensures SOX and PCI Compliance program requirements are met. Develops corporate security policies and procedures. Monitors SIEM, Anti-Virus, Firewalls, Proxies, Change Management, Identity & Access Management systems and logs.
Skills
Business Analysis
Microsoft SQL Server
IBM iSeries
SQL
Disaster Recovery
Vendor Management
IT Strategy
Microsoft Exchange
Enterprise Architecture
Virtualization
Cloud Computing
Firewalls
Project Management
IIS
Integration
Security
Networking
Servers
Software Documentation
Business Process
Hardware
Information Technology
Management
Active Directory
Information Security
IT Operations
IT Management
Business Continuity
close
Partner Description